THIS IS AN ARCHIVE OF EVERYTHING KIOSK HAS COLLECTED. TO MEET THE DIGITAL, WE HAVE A PHYSICAL, CURRENTLY IN STORAGE IN NEW YORK. NOTHING YOU SEE HERE IS FOR SALE. PLEASE USE AS A REFERENCE AND AN INSPIRATION AND PLEASE WRITE US IF YOU HAVE ANY QUESTIONS OR INFORMATION TO SHARE.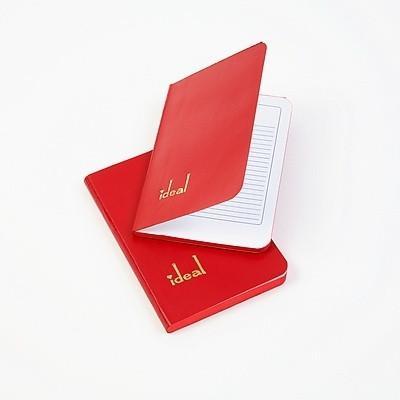 Ideal Notebook
3.5" x 5" large: 96 pages, small: 48 pages
Paper
MEXICO
Ideally speaking, why bother keeping notes at all? In an ideal world, we would remember everything we come across and, idealistically, have no need to write a thing. But being idealistic is a bit unrealistic, and in fact, I think buying these two ideal notebooks will give your brain a lot more potential for idealism. Ideal? Deal?