THIS IS AN ARCHIVE OF EVERYTHING KIOSK HAS COLLECTED. TO MEET THE DIGITAL, WE HAVE A PHYSICAL, CURRENTLY IN STORAGE IN NEW YORK. NOTHING YOU SEE HERE IS FOR SALE. PLEASE USE AS A REFERENCE AND AN INSPIRATION AND PLEASE WRITE US IF YOU HAVE ANY QUESTIONS OR INFORMATION TO SHARE.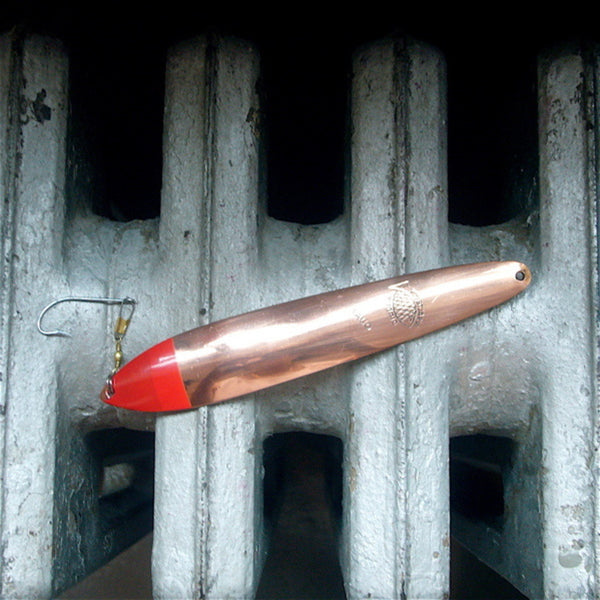 Ice Fishing Line Weight
6" x 1"
Steel, Copper & Silver Plate & Paint
FINLAND
Have you ever gone ice fishing? No, me neither. I was told by Finnish men the reason for ice fishing is so the men can escape the wife. Good point, I mean, why sit out in the freezing weather over a hole in the ice if you are not forced to? My father used to go ice fishing when I was a child…I know close to nothing about fishing and when I came across this I was frankly clueless; it is so heavy, how do you cast it out? The man in the shop had little patience but clued me in - in ice fishing you cannot cast, you have to drop the line; the weight pulls the line down. Makes sense...duh. A family business produces these by hand; this one article has no less than 10 different color combinations. The owner of the firm told me everyone has their preference. Superstitions and theories abound in all sorts of things.