THIS IS AN ARCHIVE OF EVERYTHING KIOSK HAS COLLECTED. TO MEET THE DIGITAL, WE HAVE A PHYSICAL, CURRENTLY IN STORAGE IN NEW YORK. NOTHING YOU SEE HERE IS FOR SALE. PLEASE USE AS A REFERENCE AND AN INSPIRATION AND PLEASE WRITE US IF YOU HAVE ANY QUESTIONS OR INFORMATION TO SHARE.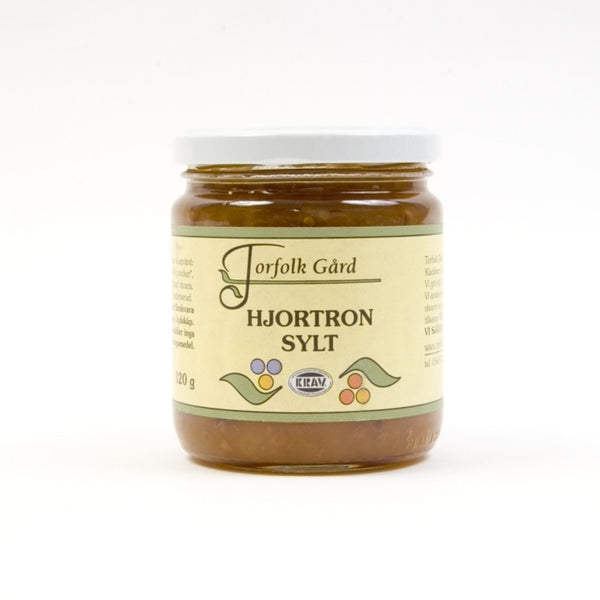 Hjortronsylt
4" x 2.75"ø, 320 g.
100% Organic Cloudberries & Sugar
SWEDEN
We provide you with a whisk to whip the cream, a cast iron waffle maker, so why on earth would we not provide you with the third key element of a Swedish tradition? Cloudberry Jam. The cloudberry is quite possibly the most expensive berry in the world. Cloudberries are found (in quantity) only in northern Finland, Sweden, Norway, Canada and Russia. Efforts to cultivate the berry have been mostly unsuccessful. Superb any day of the year, they actually taste best when you come in with rosy cheeks from a full day of cross-country skiing. Many a Swedish kid has hjortron sylt as a fond memory and, if cross-examined, they would break down and admit that this is, in fact, their favorite food. No Michelin Stars in the world can make dishes that are even remotely as good as Swedish waffles with whipped cream and cloudberry jam.