THIS IS AN ARCHIVE OF EVERYTHING KIOSK HAS COLLECTED. TO MEET THE DIGITAL, WE HAVE A PHYSICAL, CURRENTLY IN STORAGE IN NEW YORK. NOTHING YOU SEE HERE IS FOR SALE. PLEASE USE AS A REFERENCE AND AN INSPIRATION AND PLEASE WRITE US IF YOU HAVE ANY QUESTIONS OR INFORMATION TO SHARE.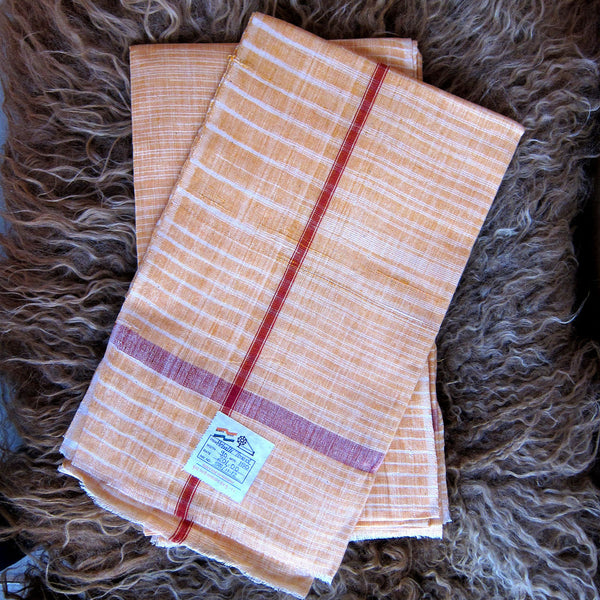 Hebbali Bath Towel
30" x 70" approximately
Cotton or Khadi
INDIA
This towel dries you very effectively and dries up faster than you think, very lightweight cotton indeed. Made of "Khadi" or handspun cotton, Gandhiji's solution to India's problems. Every village should spin their own fabric. Every person should govern themselves. Every village should govern itself. Be self reliant. The country of India should govern itself. Swaraj. "The spinning wheel represents to me the hope of the masses…it brings about a silent and sure revolution." - Mahatma Gandhi.