THIS IS AN ARCHIVE OF EVERYTHING KIOSK HAS COLLECTED. TO MEET THE DIGITAL, WE HAVE A PHYSICAL, CURRENTLY IN STORAGE IN NEW YORK. NOTHING YOU SEE HERE IS FOR SALE. PLEASE USE AS A REFERENCE AND AN INSPIRATION AND PLEASE WRITE US IF YOU HAVE ANY QUESTIONS OR INFORMATION TO SHARE.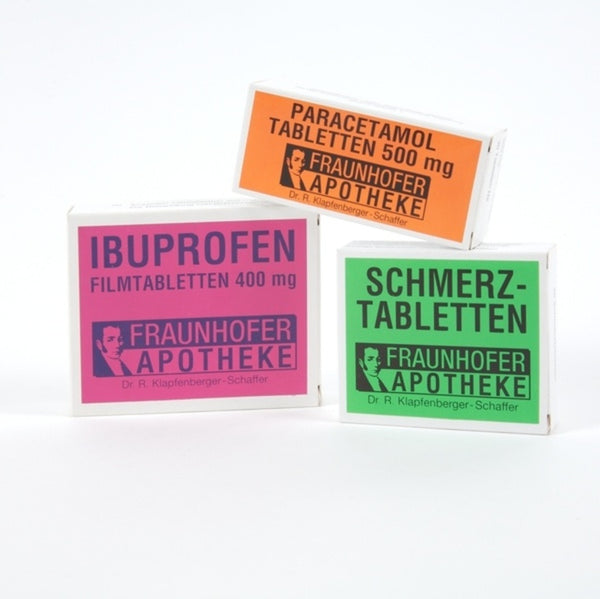 Headache Set
Ibuprofen: 3.75" x 3" x 1", 400 mg.
Paracetamol: 3.75" x 1.5" x 1", 500 mg.
Schmerztabletten: 3" x 2.5" x 1", 400 mg.
GERMANY
Oh man, my head hurts, but this graphic design takes the pain away. Buy it for the box - the pills are a gift, we take no responsibility if you actually ingest them. Produced by a local pharmacy in Munich.