THIS IS AN ARCHIVE OF EVERYTHING KIOSK HAS COLLECTED. TO MEET THE DIGITAL, WE HAVE A PHYSICAL, CURRENTLY IN STORAGE IN NEW YORK. NOTHING YOU SEE HERE IS FOR SALE. PLEASE USE AS A REFERENCE AND AN INSPIRATION AND PLEASE WRITE US IF YOU HAVE ANY QUESTIONS OR INFORMATION TO SHARE.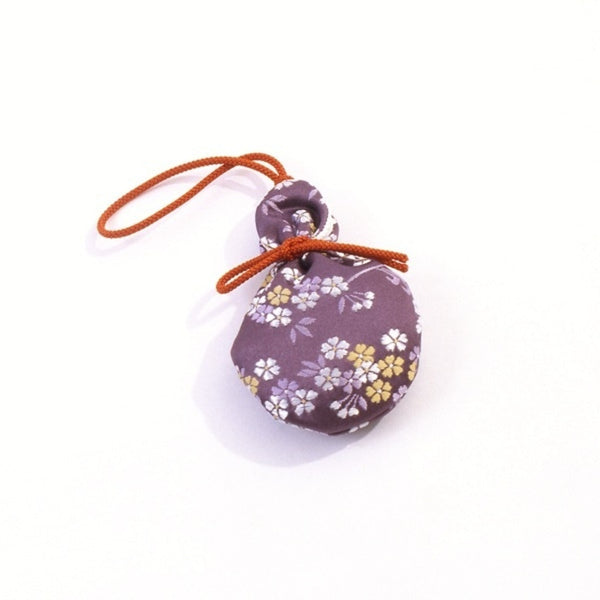 Handmade Silk Sachet
5" x 3"
Silk
JAPAN
The company that makes these sachets has been producing them from the same secret formula of fragrant wood chips and spices since 1855. Over 1200 years ago, sachets like these were used to scent kimonos. They appear frequently in the famous love story The Tale of Genji, the 11th century Japanese novel written by Murasaki Shikibu. When these sachets were a craze, noble people often obsessed over scent. The silk bag is the shape of a gourd - a traditional Japanese motif. It will remain fragrant for at least a year. Today, the sachets are often hung in closets and entranceways for visitors to enjoy, or kept in drawers to perfume clothing. If a place can have a scent, then the scent of this sachet is Kyoto.