THIS IS AN ARCHIVE OF EVERYTHING KIOSK HAS COLLECTED. TO MEET THE DIGITAL, WE HAVE A PHYSICAL, CURRENTLY IN STORAGE IN NEW YORK. NOTHING YOU SEE HERE IS FOR SALE. PLEASE USE AS A REFERENCE AND AN INSPIRATION AND PLEASE WRITE US IF YOU HAVE ANY QUESTIONS OR INFORMATION TO SHARE.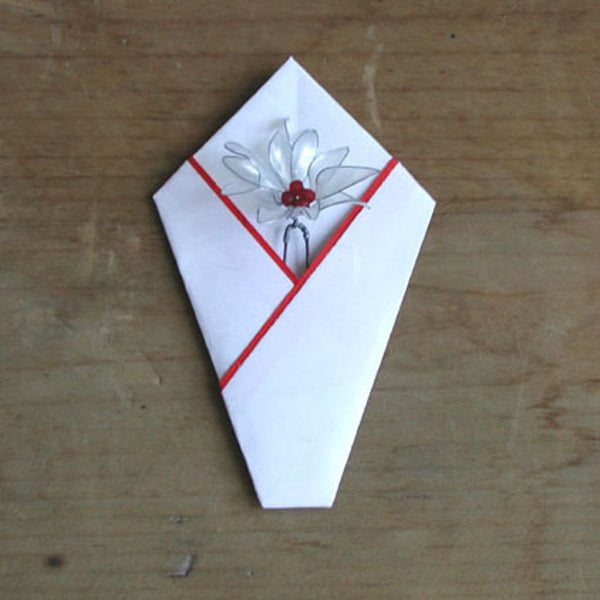 Handmade Flower Hairpin
2.5" long x 1.75"ø
Plastic & Metal
JAPAN
This hairpin was made by an artist living in Tokyo. We first discovered her work in a small store in Yanaka, an area of Tokyo with many small buildings, residences and little winding streets. Yanaka was developed as a temple town in the Edo Period and still retains much of its historic value. Kanzashi are hair ornaments used in traditional Japanese hairstyles. They can be very elaborate - or simple - like this. They first appeared when women abandoned the traditional taregami hairstyle (where hair was kept straight and long) to adopt coiffured nihongami hairstyles. Kanzashi became popular during the Edo Period (1600–1867) when artisans began to produce more finely crafted products. Today, brides and professionals, who wear kimono such as geisha, tayu and yujo or those adept in Japanese tea ceremony or ikebana most often wear kanzashi. But more and more so, there is a growing revival in Japan of traditional styles.