THIS IS AN ARCHIVE OF EVERYTHING KIOSK HAS COLLECTED. TO MEET THE DIGITAL, WE HAVE A PHYSICAL, CURRENTLY IN STORAGE IN NEW YORK. NOTHING YOU SEE HERE IS FOR SALE. PLEASE USE AS A REFERENCE AND AN INSPIRATION AND PLEASE WRITE US IF YOU HAVE ANY QUESTIONS OR INFORMATION TO SHARE.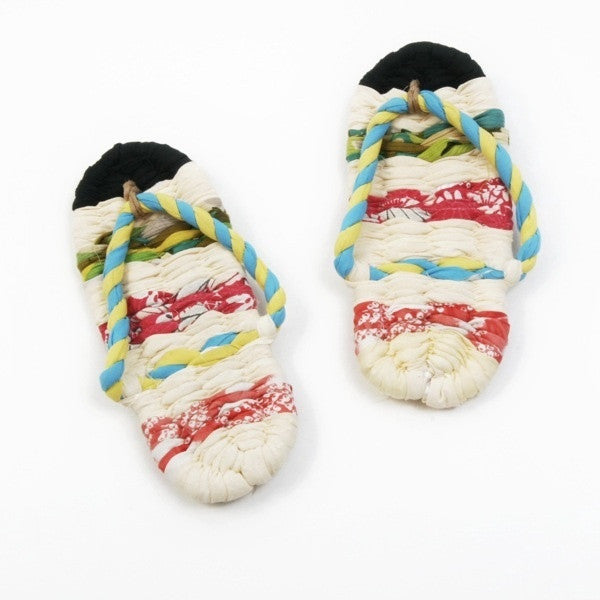 Handmade Cotton Indoor Slippers (Waraji)
Sizes Vary
Cotton
JAPAN
These handmade slippers are woven from recycled scraps of fabric by a 90-year-old woman. Just think, when she was a young girl, Japan was an imperialist country at the end of the Meiji Era. It had only been open to trade and foreign influence (1853) for about fifty years. Surprisingly, there are quite a few Japanese centenarians (mostly women) from this era, giving Japan the highest life expectancy in the world. The slippers she makes are mostly for decoration or wearing around the house. They only come in size six and seven. Each slipper is one of a kind - the fabrics they are made from differ slightly.