THIS IS AN ARCHIVE OF EVERYTHING KIOSK HAS COLLECTED. TO MEET THE DIGITAL, WE HAVE A PHYSICAL, CURRENTLY IN STORAGE IN NEW YORK. NOTHING YOU SEE HERE IS FOR SALE. PLEASE USE AS A REFERENCE AND AN INSPIRATION AND PLEASE WRITE US IF YOU HAVE ANY QUESTIONS OR INFORMATION TO SHARE.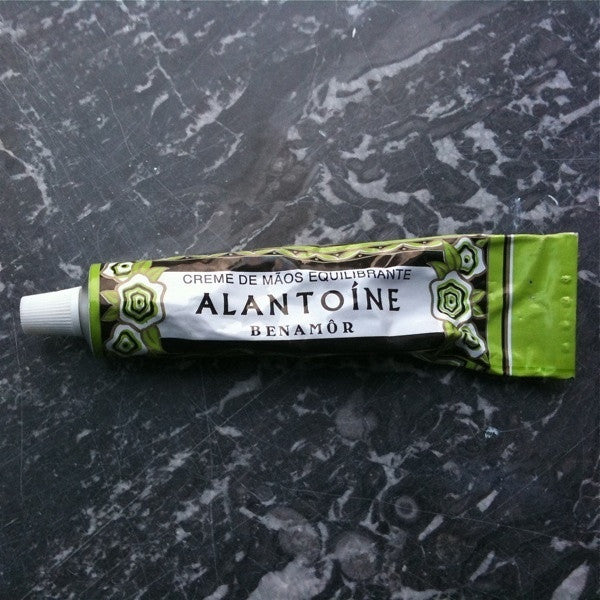 Hand Cream Alantoine
1.75" x 6.25"
Water, Glycerin, Cetearyl Alcohol, Sodium Cetearyl Sulfate, Decyl Oleate, Dimethicone, Perfume, Hydroxyethyl, Ethylcellulose, Allantoin, Propylparaben, Methylparaben, Citral & Lemonene
PORTUGAL
I am sorry to repeat myself with another Benamôr product. What is it... something one time, something two times, three times you're.... But never mind, that was a past administration. Always living in the present and thinking of the future, I use hand cream. Preserving the youth of the hands is as important as the face and neck, too. The "creme de mãos" soaks right in and has a slight citron scent. Produced by Fábrica Nally in Lisbon. I like fighting age daily. How about that packaging?