THIS IS AN ARCHIVE OF EVERYTHING KIOSK HAS COLLECTED. TO MEET THE DIGITAL, WE HAVE A PHYSICAL, CURRENTLY IN STORAGE IN NEW YORK. NOTHING YOU SEE HERE IS FOR SALE. PLEASE USE AS A REFERENCE AND AN INSPIRATION AND PLEASE WRITE US IF YOU HAVE ANY QUESTIONS OR INFORMATION TO SHARE.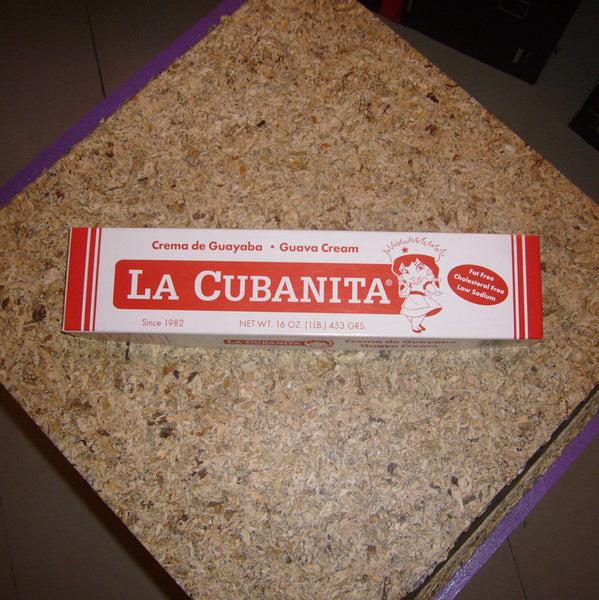 Guava Cream
12.5" x 3" x 1", 16 oz.
Guava Pulp, Sugar, Corn Syrup, Pectin, Citric Acid, Dry Egg Whites, Sodium Benzoate, Red 40, Yellow #6 & Red #3
USA
Oh man...guava pastries or Pastelito De Guayaba, can you ask for more? Are they a secret? How come no one ever told me about them? Worth the trip to Miami alone, but I can't always get on a plane for a pastry call...besides which, that is pretty irresponsible environmentally, huh? I did some research and read that on Staten Island, you can get the Colombian version at Country Donuts, located at 160 Richmond Terrace, just past the ferry. So I rang them up - yes, they have them and even better yet, they are open 24 hours! Although making guava pastries is hard work, here is some guava cream if you want to try making your own baked goodies. It is really great as a cake filling or blended with cream cheese for frosting. Get creative and when you are in Miami - be sure to go to Little Havana and eat some pastries. If you are near KIOSK, please bring us one!