THIS IS AN ARCHIVE OF EVERYTHING KIOSK HAS COLLECTED. TO MEET THE DIGITAL, WE HAVE A PHYSICAL, CURRENTLY IN STORAGE IN NEW YORK. NOTHING YOU SEE HERE IS FOR SALE. PLEASE USE AS A REFERENCE AND AN INSPIRATION AND PLEASE WRITE US IF YOU HAVE ANY QUESTIONS OR INFORMATION TO SHARE.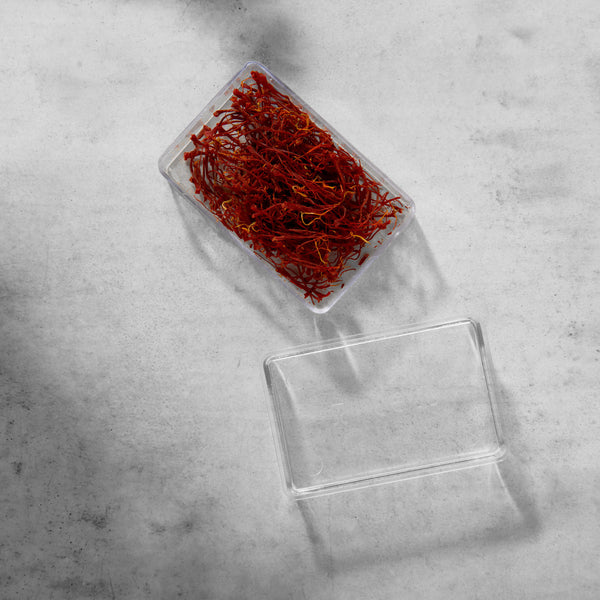 Organic Greek Saffron
1 g.
Organic Saffron
GREECE
It takes 150,000 crocus plants to produce a kilo of saffron. About ten percent of the total global production of saffron hails from Greece, with the remainder coming from Iran and Spain. Greek saffron is entirely produced in the surroundings of the village Krokos, located in the north of the country, and is harvested by hand. With all of the production being sold through the local Cooperative, ninety percent of the proceeds go back to the growers. You might guess this combination of things makes Greek saffron a rare commodity, even more so as it is prized for its flavor and intensity. Producing six to twelve tons a year in a good season, this year only 1.5 tons were harvested due to drought, making it rarer than ever.