THIS IS AN ARCHIVE OF EVERYTHING KIOSK HAS COLLECTED. TO MEET THE DIGITAL, WE HAVE A PHYSICAL, CURRENTLY IN STORAGE IN NEW YORK. NOTHING YOU SEE HERE IS FOR SALE. PLEASE USE AS A REFERENCE AND AN INSPIRATION AND PLEASE WRITE US IF YOU HAVE ANY QUESTIONS OR INFORMATION TO SHARE.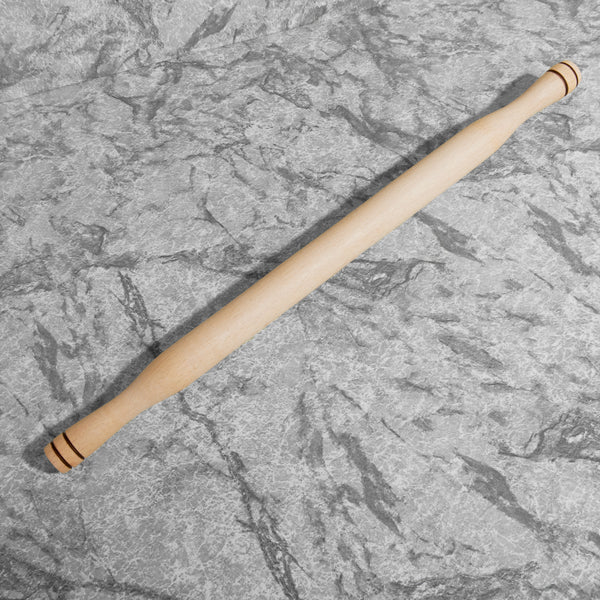 Greek Rolling Pin
short: 1.13"ø x 23", long: 1.5"ø x 25"
Wood
GREECE
Sometimes the kitchen store is really just 50 shades of how to beat your husband to death. Have you noticed? Too dark? Get out of that Williams-Sonoma and into KIOSK. Here we use the rolling pin in the traditional Greek way: to discipline children, like an Italian mom with a wooden spoon...No, no, we use it to make delicious Greek baklava and pies. Any way you slice it (ok, enough with the kitchen murder metaphors), this is one handy rolling pin. Easy to store, which is always up my alley.