THIS IS AN ARCHIVE OF EVERYTHING KIOSK HAS COLLECTED. TO MEET THE DIGITAL, WE HAVE A PHYSICAL, CURRENTLY IN STORAGE IN NEW YORK. NOTHING YOU SEE HERE IS FOR SALE. PLEASE USE AS A REFERENCE AND AN INSPIRATION AND PLEASE WRITE US IF YOU HAVE ANY QUESTIONS OR INFORMATION TO SHARE.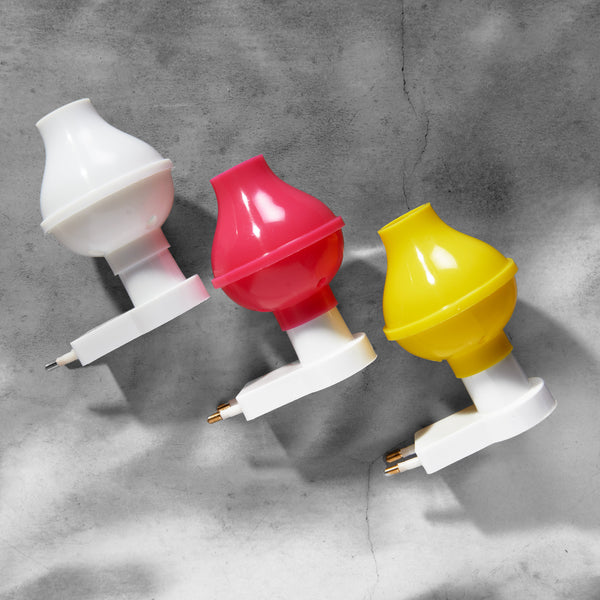 Greek Nightlight
approx. 2.5"ø x 4", base: 3.75" x 1.75"
Plastic
GREECE
Sometimes life can get a little scary, even overwhelming. I think that is the nature of the beast. It's nothing to be worried about. In fact, I would be worried if I never felt like a wave was coming over me and I was sinking slowly. Because, like when we swim in the sea, we slowly get pulled down, and then we slowly get lifted up. The problems come when we resist and start to fight the flow, the ebb and the tide. The flood, we all handle in different ways. The softest way I find is a radio, a nightlight, a drink, and a warm bed. I gather them around me and I float.