THIS IS AN ARCHIVE OF EVERYTHING KIOSK HAS COLLECTED. TO MEET THE DIGITAL, WE HAVE A PHYSICAL, CURRENTLY IN STORAGE IN NEW YORK. NOTHING YOU SEE HERE IS FOR SALE. PLEASE USE AS A REFERENCE AND AN INSPIRATION AND PLEASE WRITE US IF YOU HAVE ANY QUESTIONS OR INFORMATION TO SHARE.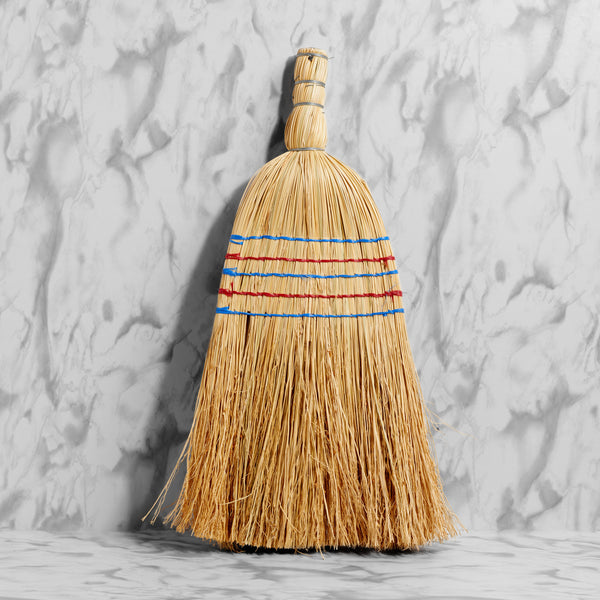 Greek Handbroom
22.5" x 13" x up to 2" thick
Straw, Metal & Plastic wire
GREECE

Nope, it's not missing the handle. This broom comes with no stick. Perhaps it took the wisdom of an ancient civilization to conclude that there is really no good reason for the stick, unless you happen to be an avid sweeper who uses a broom for more than brief moments in time. If you are like me, a casual sweep, then you don't need professional equipment. Also, like me, you may be short on storage space. This is a reality of the modern world. If the grannies in Greece can use this broom happily, I know you and I can too. It's gentle enough for the inside, but sturdy enough for the outside. Marco always hates my including a broom or a mop in our collections, as the handles make them so difficult to ship. However, he is appeased, and I am pleased, with this handle-less broom. One less kvetch from the crowd.