THIS IS AN ARCHIVE OF EVERYTHING KIOSK HAS COLLECTED. TO MEET THE DIGITAL, WE HAVE A PHYSICAL, CURRENTLY IN STORAGE IN NEW YORK. NOTHING YOU SEE HERE IS FOR SALE. PLEASE USE AS A REFERENCE AND AN INSPIRATION AND PLEASE WRITE US IF YOU HAVE ANY QUESTIONS OR INFORMATION TO SHARE.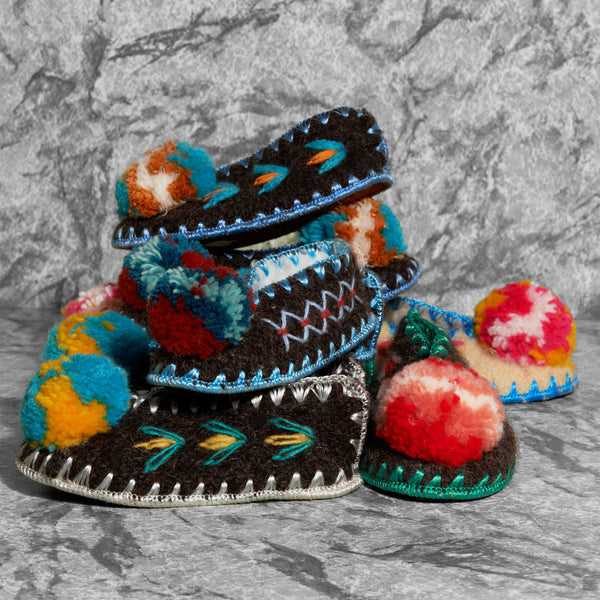 Greek Children's Slippers
sizes and colors vary
Wool with Leather Sole
GREECE
It's inevitable that you will fall in love with these slippers. Just like when you take candy from a freebie dish on a counter, you won't be able to control yourself. Made to resemble a shoe called a tsarouhi, which used to be common all over Greece, but is now primarily worn by the Greek parliamentary guards and others in traditional costume. The pompom was a late edition. Designed to act as a water repellent, it can come in handy with small children. Fuzzy and cosy on the inside. The small size suits up to 2 years; medium, up to 4 years; and large for kids up to 6 years.