THIS IS AN ARCHIVE OF EVERYTHING KIOSK HAS COLLECTED. TO MEET THE DIGITAL, WE HAVE A PHYSICAL, CURRENTLY IN STORAGE IN NEW YORK. NOTHING YOU SEE HERE IS FOR SALE. PLEASE USE AS A REFERENCE AND AN INSPIRATION AND PLEASE WRITE US IF YOU HAVE ANY QUESTIONS OR INFORMATION TO SHARE.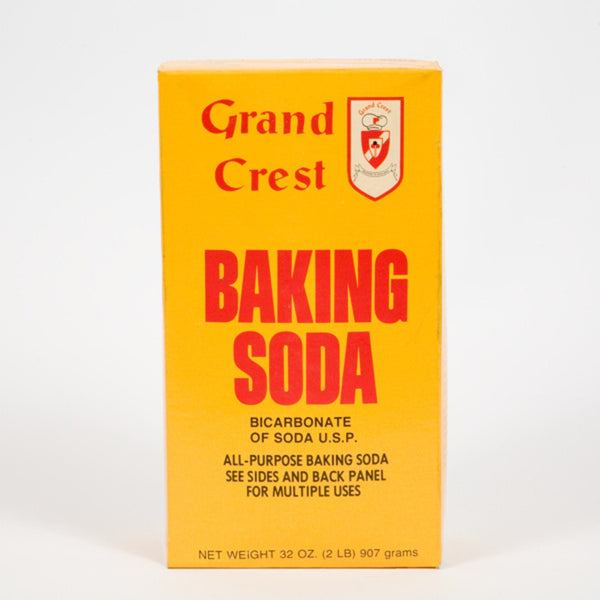 Grand Crest Baking Soda
4" x 7"
Baking Soda
USA
Baking soda has soooo many uses - too many, according to some - teeth whitener, odor eater, cleaning agent, baking ingredient, some sort of water bomb-maker (no, I won't say how). Chemicals are not always bad - this is a natural element after all! You can buy Arm & Hammer, but the Grand Crest brand has such nice graphics from the 70s. In a house where everything is considered to a tee, shouldn't your baking soda be considered too?