THIS IS AN ARCHIVE OF EVERYTHING KIOSK HAS COLLECTED. TO MEET THE DIGITAL, WE HAVE A PHYSICAL, CURRENTLY IN STORAGE IN NEW YORK. NOTHING YOU SEE HERE IS FOR SALE. PLEASE USE AS A REFERENCE AND AN INSPIRATION AND PLEASE WRITE US IF YOU HAVE ANY QUESTIONS OR INFORMATION TO SHARE.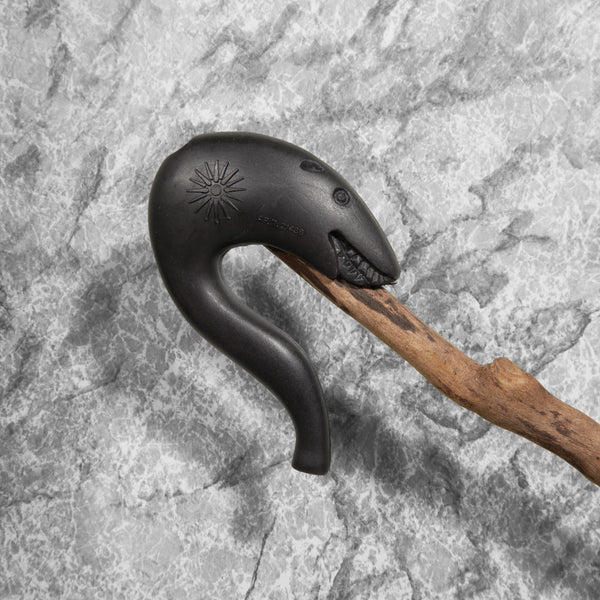 Glitsa / Plastic Snake
5" x 3.5"
Plastic
GREECE
Since antiquity, snakes have had a major presence in Greece, and for good reason: they are everywhere. Medusa, naturally, comes to mind. The island of Kefalonia has snakes that appear annually in August for a religious festival. In ancient times, Rhodes used to be covered in snakes; today, tourists. So what do they do to get rid of all those snakes? The shepherds use a Glitsa. Attached to the end of a pole, its menacing face stuns any snake into submission, and in case its hypnotic gaze does not do the trick, its convenient shape allows one to hook the snake and toss him into a gulch, or wherever unwanted snakes go. No, I have not used one, so I cannot really tell you how it works. And frankly, the thing looks more like a shark to me.