THIS IS AN ARCHIVE OF EVERYTHING KIOSK HAS COLLECTED. TO MEET THE DIGITAL, WE HAVE A PHYSICAL, CURRENTLY IN STORAGE IN NEW YORK. NOTHING YOU SEE HERE IS FOR SALE. PLEASE USE AS A REFERENCE AND AN INSPIRATION AND PLEASE WRITE US IF YOU HAVE ANY QUESTIONS OR INFORMATION TO SHARE.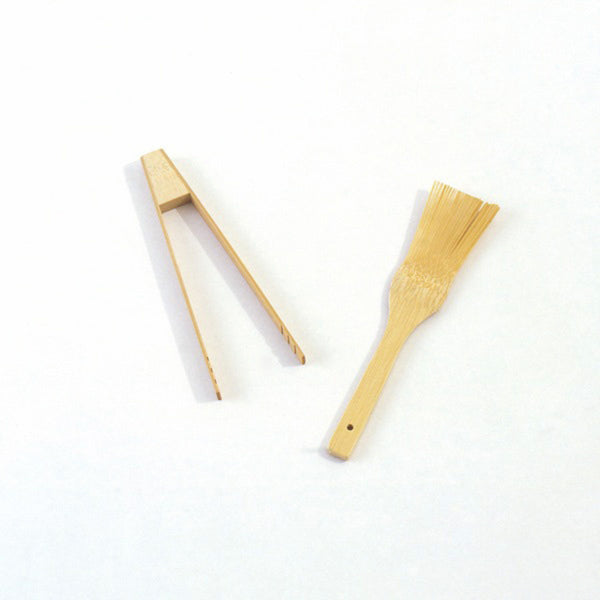 Ginger Grater Brush & Small Tongs
Brush: 5.5", Tong: 4.75"
Bamboo
JAPAN
Have you ever grated ginger? If so, then you know it grates easily, but after all your hard labor (and possible skin abrasions), it's impossible to get the ginger off the grater. Now you know why - it's because you are missing the key element: a ginger grater brush. The little tongs are perfect for pickles, nattō beans or any type of small condiment.