THIS IS AN ARCHIVE OF EVERYTHING KIOSK HAS COLLECTED. TO MEET THE DIGITAL, WE HAVE A PHYSICAL, CURRENTLY IN STORAGE IN NEW YORK. NOTHING YOU SEE HERE IS FOR SALE. PLEASE USE AS A REFERENCE AND AN INSPIRATION AND PLEASE WRITE US IF YOU HAVE ANY QUESTIONS OR INFORMATION TO SHARE.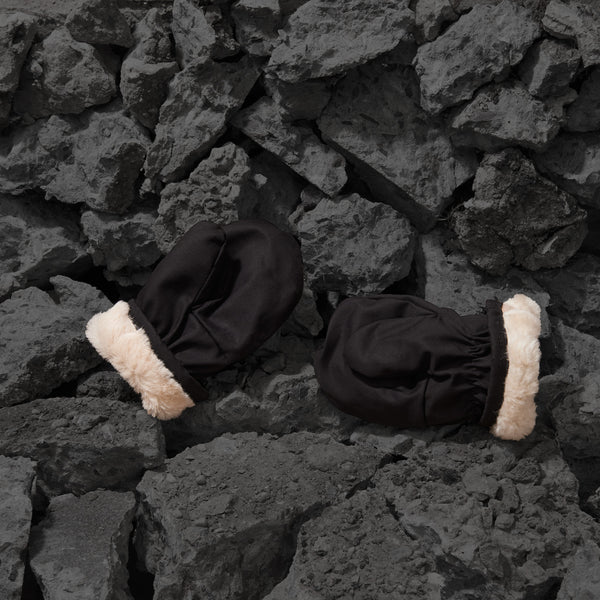 Fur Mittens
sizes vary- for adults only
Cotton & Fur
ROMANIA
We asked for navy blue fabric but we got black, we asked for brown wool but we got white fur. In Romania, things often do not go as planned - live and learn, something, of some sort. Regardless, they are very warm and super cosy. We found them at an agricultural market held once a month in Sighet, in the far north of the country. I was searching for one of the giant shearling coats I heard come from the region. Instead, I wound up walking away with a very 70s-inspired shearling vest. Good salesmanship, she had - lessons to be learned. This woman had amazing things, much of which, as I discovered, if worn outside of the region, look over-the-top peculiar. Not these gloves however.