THIS IS AN ARCHIVE OF EVERYTHING KIOSK HAS COLLECTED. TO MEET THE DIGITAL, WE HAVE A PHYSICAL, CURRENTLY IN STORAGE IN NEW YORK. NOTHING YOU SEE HERE IS FOR SALE. PLEASE USE AS A REFERENCE AND AN INSPIRATION AND PLEASE WRITE US IF YOU HAVE ANY QUESTIONS OR INFORMATION TO SHARE.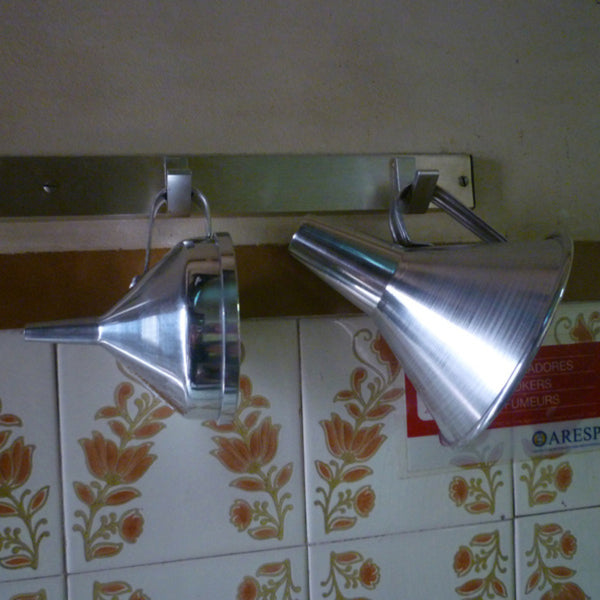 Funnel Set
Large: 6" x 6" Small: 6" x 4"
Aluminum
PORTUGAL
No plastic for me, please - in the kitchen it tends to melt. Metal is preferred in our home. Funnels are especially necessary if you buy in bulk, which we do. The skinny tip is ideal for liquids of all kinds. The larger funnel is technically for filling sausages but I use it to pour all sorts of grains and beans into storage jars. It's always been a drag filling up the containers with a rolled piece of paper. Liquid and dry goods are the story. I know it is hard to judge the openings in the picture; please take our word for it.