THIS IS AN ARCHIVE OF EVERYTHING KIOSK HAS COLLECTED. TO MEET THE DIGITAL, WE HAVE A PHYSICAL, CURRENTLY IN STORAGE IN NEW YORK. NOTHING YOU SEE HERE IS FOR SALE. PLEASE USE AS A REFERENCE AND AN INSPIRATION AND PLEASE WRITE US IF YOU HAVE ANY QUESTIONS OR INFORMATION TO SHARE.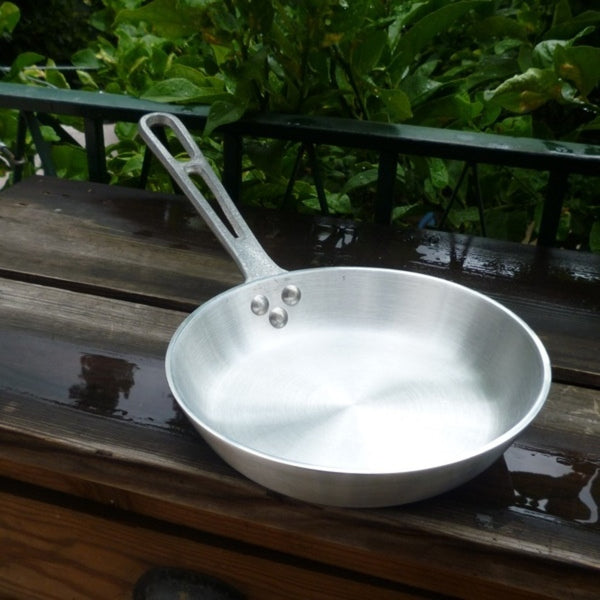 Frying Pan
9"ø x 2", 8.5" handle
Aluminum
PORTUGAL
Teflon sucks. In my book anything "nonstick" sucks for cooking. Just like electric stove tops: useless. I either cook with cast-iron or aluminum. This little pan is just the right size for a single omelet or a beurre noir. As it is aluminum, do not use with metal utensils.