THIS IS AN ARCHIVE OF EVERYTHING KIOSK HAS COLLECTED. TO MEET THE DIGITAL, WE HAVE A PHYSICAL, CURRENTLY IN STORAGE IN NEW YORK. NOTHING YOU SEE HERE IS FOR SALE. PLEASE USE AS A REFERENCE AND AN INSPIRATION AND PLEASE WRITE US IF YOU HAVE ANY QUESTIONS OR INFORMATION TO SHARE.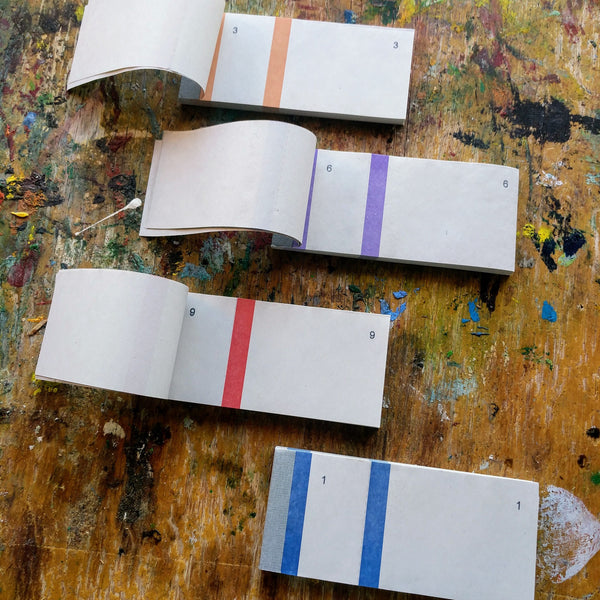 French Coat Checks: 4 color set
Paper
5.25" x 2.5", 100 checks
FRANCE
I do not believe you will use these for their intended purpose unless you have a private club, bar or restaurant. You very well may be like me, an obsessive note-taker and if you are an obsessive note-taker, like me, then you might also be regularly searching for a new thing to write notes on when a piece of recycled paper is not around.  I found these to be especially handy for quick and easy note-taking as they are numbered and I can write the date and even a summation of the note on the side of the check that remains in the book. Every color was appealing; it was too hard to choose. I hope to visit the factory to see how these are produced, will be sure to share the infos. Thin paper, nice font, borderline nostalgic. To keep in arms reach.