THIS IS AN ARCHIVE OF EVERYTHING KIOSK HAS COLLECTED. TO MEET THE DIGITAL, WE HAVE A PHYSICAL, CURRENTLY IN STORAGE IN NEW YORK. NOTHING YOU SEE HERE IS FOR SALE. PLEASE USE AS A REFERENCE AND AN INSPIRATION AND PLEASE WRITE US IF YOU HAVE ANY QUESTIONS OR INFORMATION TO SHARE.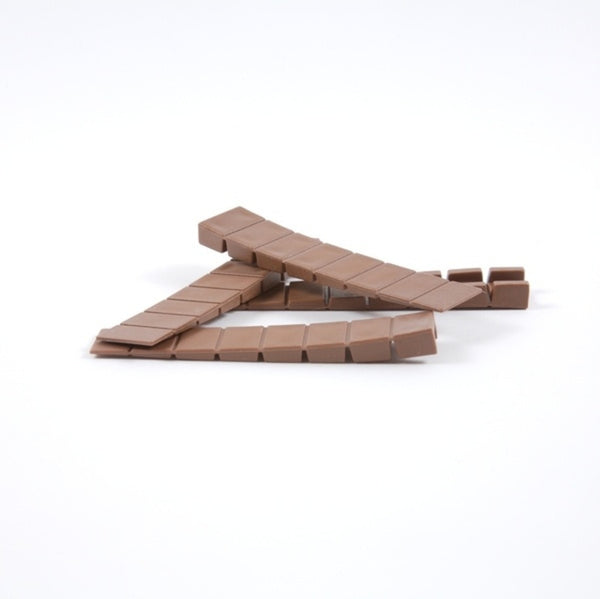 Four Furniture Wedges
4" x .75" x .25"
Plastic
GERMANY
Actually, a German person did not introduce me to the wedges, a Swede who had lived in Germany did. You see, this is a product all insiders know but that takes an outsider to point out. A brilliant tool for around the home based on a simple premise - everyone has a piece of furniture that needs to be leveled off! These wedges simply fill the gap and then snap off. No messy wood shims or matchbooks - say goodbye to an uneven life. Das furniture wedgy is here to stay!