THIS IS AN ARCHIVE OF EVERYTHING KIOSK HAS COLLECTED. TO MEET THE DIGITAL, WE HAVE A PHYSICAL, CURRENTLY IN STORAGE IN NEW YORK. NOTHING YOU SEE HERE IS FOR SALE. PLEASE USE AS A REFERENCE AND AN INSPIRATION AND PLEASE WRITE US IF YOU HAVE ANY QUESTIONS OR INFORMATION TO SHARE.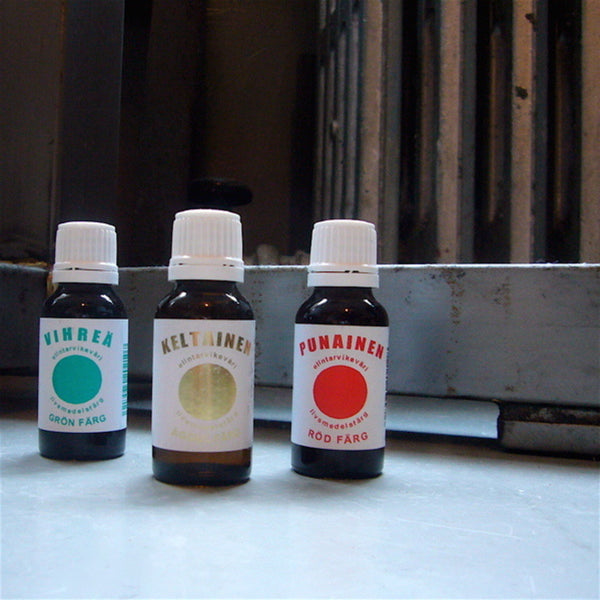 Food Coloring Set
20 ml.
Food Coloring & Glass
FINLAND
I don't have any idea if this food coloring is better than any other food coloring, but I do know I like the packaging - yes - this product was strictly included based on its appearance. It's a bombshell: all looks, no brains. Where else can you read on a package the words, "Blue, Red and Yellow" in Finnish and Swedish and learn some vocabulary from a food package? "Help! A sininen bird is attacking me! Kiitos!" With the help of the food coloring you can say this sentence with two Finnish words; two is always better than one.