THIS IS AN ARCHIVE OF EVERYTHING KIOSK HAS COLLECTED. TO MEET THE DIGITAL, WE HAVE A PHYSICAL, CURRENTLY IN STORAGE IN NEW YORK. NOTHING YOU SEE HERE IS FOR SALE. PLEASE USE AS A REFERENCE AND AN INSPIRATION AND PLEASE WRITE US IF YOU HAVE ANY QUESTIONS OR INFORMATION TO SHARE.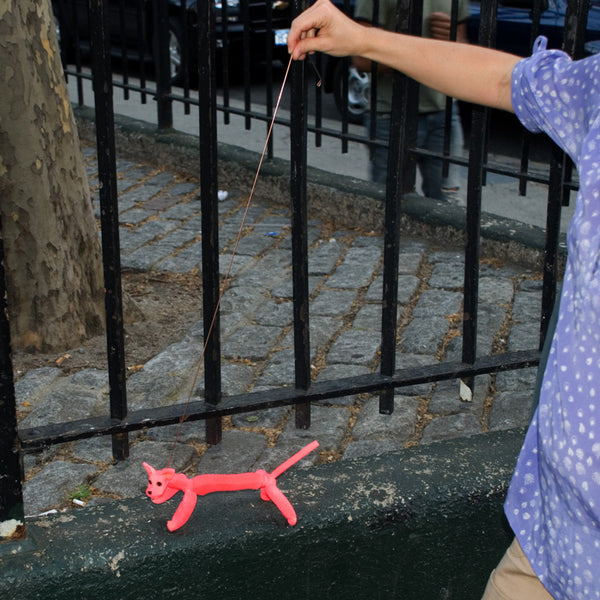 Foam Doggie
12" x 3" x 29" long stick
Foam & Copper
USA
That's my doggie! Arff Arff. My little doggie! It took a whole bunch of persuading to bring these doggies north - but boy, I am glad we got them up here. See what tricks you can teach your dog, have him wee-wee on your enemy's leg or bite your co-worker's handbag. What a perfectly charming pet. A Chihuahua!