THIS IS AN ARCHIVE OF EVERYTHING KIOSK HAS COLLECTED. TO MEET THE DIGITAL, WE HAVE A PHYSICAL, CURRENTLY IN STORAGE IN NEW YORK. NOTHING YOU SEE HERE IS FOR SALE. PLEASE USE AS A REFERENCE AND AN INSPIRATION AND PLEASE WRITE US IF YOU HAVE ANY QUESTIONS OR INFORMATION TO SHARE.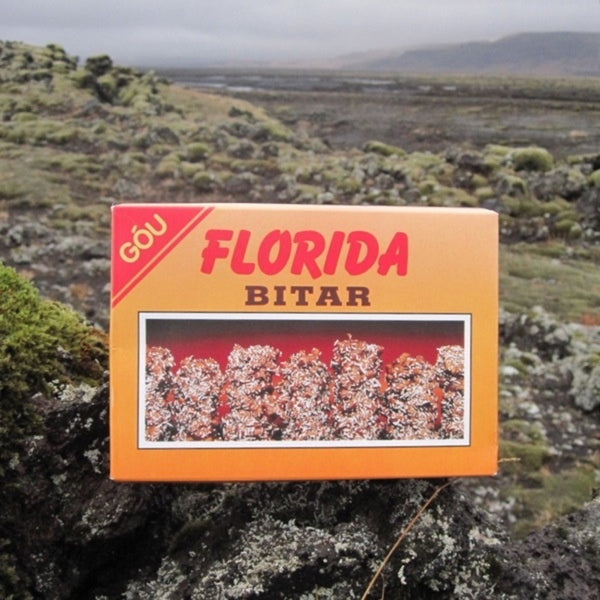 Florida Bits
About 24 bits in a box
Wheat, Sugar, Desiccated Coconut, Cocoa Butter, Cocoa Liquor, Vegetable Fat, Sodium Bicarbonate, Milk Powder, Ammonium Bicarbonate, Lecithin, Maize Starch, Vanillin, Puffed Rice & Salt Soya Oil (could contain traces of hazelnuts and almonds)
ICELAND
Florida bits and hot pots at Sundhöllin pool hall in Reykjavik under the stars. I loved sitting there simmering away with my box of bites protected in their waterproof pouch. It only gets tricky when the kids start hovering and I begin to feel like I am having a "Let the Right One In" moment. Florida seems to be an exotic place to Icelanders. I can understand why. No coconuts in Iceland.