THIS IS AN ARCHIVE OF EVERYTHING KIOSK HAS COLLECTED. TO MEET THE DIGITAL, WE HAVE A PHYSICAL, CURRENTLY IN STORAGE IN NEW YORK. NOTHING YOU SEE HERE IS FOR SALE. PLEASE USE AS A REFERENCE AND AN INSPIRATION AND PLEASE WRITE US IF YOU HAVE ANY QUESTIONS OR INFORMATION TO SHARE.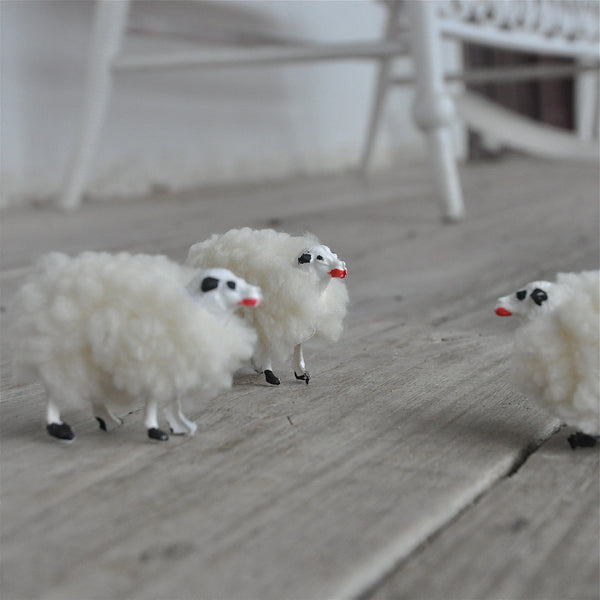 Flock of Sheep
3" x 1.25" x 2"
Polyester Pile & Plastic
COLOMBIA
One can make an argument that members of political parties are just like sheep, following their leaders wherever they go. Herded en masse, they wave their banners and shout their slogans. But just like these little sheep, what are they really thinking? Looking into the eyes of the sheep / followers, what do you find? Do you find anything? Do they hear you? Little sheep around the crèche at Christmas, little politician followers around the podium. When my friend Chris was in Colombia he found these tiny hand-painted sheep with their jacket lining castoff coats and thought to himself -come back little sheep to the world of KIOSK, let's start working together to make my country a better place. When I go to Colombia I am going to find the makers of these sheep and talk to them about politics.