THIS IS AN ARCHIVE OF EVERYTHING KIOSK HAS COLLECTED. TO MEET THE DIGITAL, WE HAVE A PHYSICAL, CURRENTLY IN STORAGE IN NEW YORK. NOTHING YOU SEE HERE IS FOR SALE. PLEASE USE AS A REFERENCE AND AN INSPIRATION AND PLEASE WRITE US IF YOU HAVE ANY QUESTIONS OR INFORMATION TO SHARE.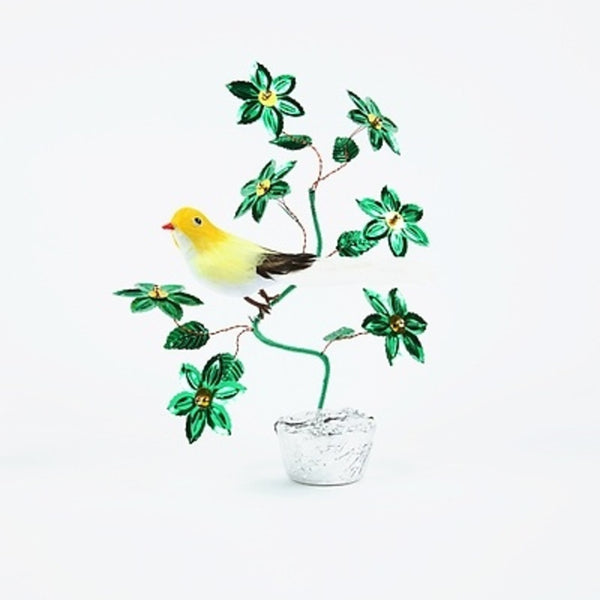 Flashy Bird
9" x 4" x 6"
Tin & Feather & Clay
MEXICO
A few people have been by the shop and peeked in to look at the new Mexican things. When they see this bird everyone says: "How Mexican!" Really? We found this in the market surrounding a very important site in Mexico, many people would say THE most important site in Mexico, the Cathedral of the Virgin of Guadalupe: the patron saint of Mexico and the celestial patron of Latin America and the empress of the Americas. The Cathedral zone is mind-blowing, not only for its sheer significance but for the numerous impressions one feels, from the devoted pilgrims crawling on their knees to the shrine, to the moving escalator under the Juan Diego's cloak that was emblazoned with the Virgin's image as proof of her existence, to the holy water blessings given to the masses via a large dust-brush type of device that creates a shower of water. Even a Popemobile is there as a contemporary relic. Anyway, surrounding the entrance to the site was a market for religious objects. Stall after stall held t-shirts, statues, crosses, and more for all your religious needs. We were stumbling through the final 100 feet and came across these birds in a tiny stall, a woman was there with her collection, sitting peacefully on a tiny stool. To me she was my vision amidst the chaos, she and her birds, a welcome relief and somehow a final impression of Catholicism in Mexico.