THIS IS AN ARCHIVE OF EVERYTHING KIOSK HAS COLLECTED. TO MEET THE DIGITAL, WE HAVE A PHYSICAL, CURRENTLY IN STORAGE IN NEW YORK. NOTHING YOU SEE HERE IS FOR SALE. PLEASE USE AS A REFERENCE AND AN INSPIRATION AND PLEASE WRITE US IF YOU HAVE ANY QUESTIONS OR INFORMATION TO SHARE.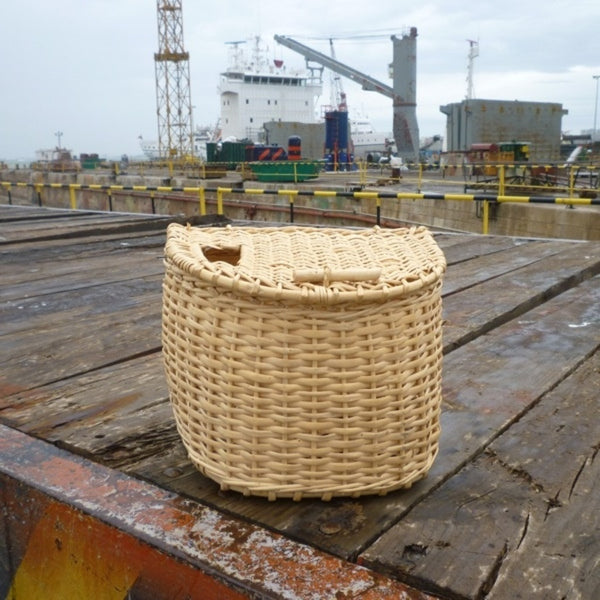 Fishing Basket
12" x 9" x 8"
Handmade Natural Reed
PORTUGAL
How could we not have a fishing basket from Portugal when, after all, fish is in the bloodstream there! Who cares if you don't fish or eat fish... this basket can be used for many things. It has a place to put a strap. At our house we hang it from a hook and use it to hold potatoes. Why not! Onion basket from the Shakers, fishing/potato basket from the Portuguese! What next? Oh boy, we really are nutty! It closes with a tiny whittled stick. Just big enough for the average fisherman/potato lover.