THIS IS AN ARCHIVE OF EVERYTHING KIOSK HAS COLLECTED. TO MEET THE DIGITAL, WE HAVE A PHYSICAL, CURRENTLY IN STORAGE IN NEW YORK. NOTHING YOU SEE HERE IS FOR SALE. PLEASE USE AS A REFERENCE AND AN INSPIRATION AND PLEASE WRITE US IF YOU HAVE ANY QUESTIONS OR INFORMATION TO SHARE.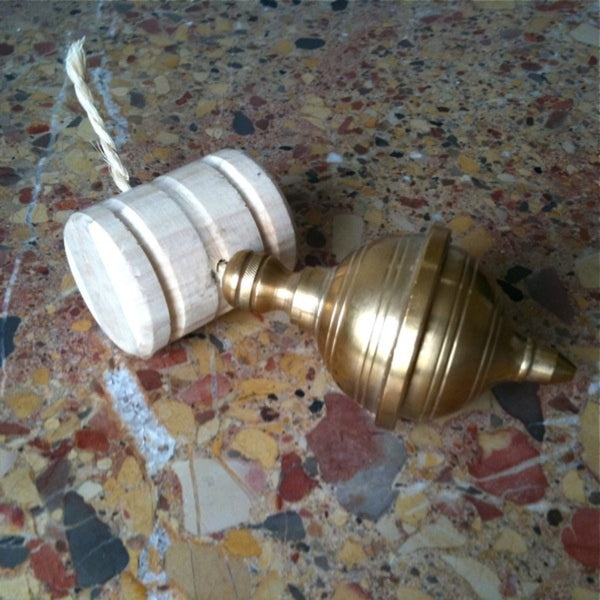 Fio de Prumo
2.5" x 7"
Brass, Wood, & Twine
PORTUGAL
You want it straight, you want the straight line? You got it. This tool is probably number three in terms of necessities - hammer, knife, and a fio de prumo or plumb line, (plumb means "perfectly upright"). We need to get something straight here - and we'll do it with this tool for verticals. Laser beams are not necessary as you don't need to point to the other side of the world. You could use a pen on a string, but this is more exact, won't budge as much in windy conditions, and, if you are to repeat Foucault's famous experiment, it's nicer to do it in style with this, our model.