THIS IS AN ARCHIVE OF EVERYTHING KIOSK HAS COLLECTED. TO MEET THE DIGITAL, WE HAVE A PHYSICAL, CURRENTLY IN STORAGE IN NEW YORK. NOTHING YOU SEE HERE IS FOR SALE. PLEASE USE AS A REFERENCE AND AN INSPIRATION AND PLEASE WRITE US IF YOU HAVE ANY QUESTIONS OR INFORMATION TO SHARE.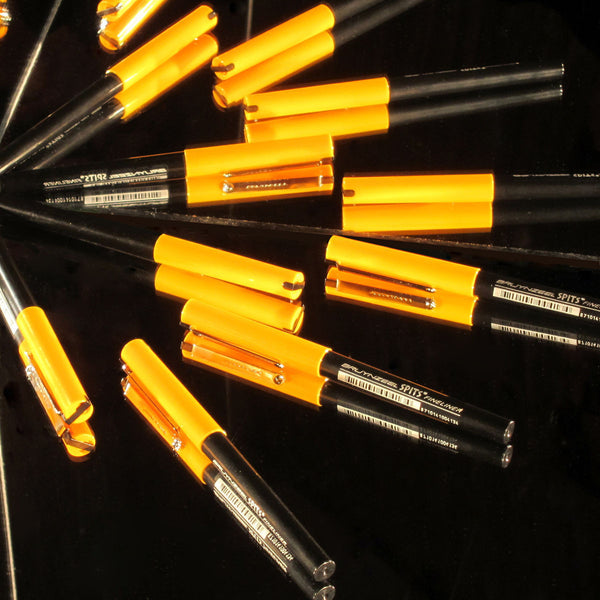 Fineliner Brunzeel
5"
Plastic, Metal & Ink
THE NETHERLANDS
While visiting Provence, France, we found this pen in a Dutch household when we had to transcribe a French number, and thus began the entire Dutch collection. A star was born! A stellar pen! Two tones outside, black monochrome inside. A fine point, as the name suggests. I find I am losing my handwriting skills. Is it true they don't teach script in school any longer? Someone asked me the other day, "When you were in school they were still teaching script, right?" What is that about? I recall early memories of handwriting practice (I had horrible handwriting, thanks to my parents) and script meant long, fluid emotional stories in English class and print meant math. Will we be left with a bunch of squares in the world sometime soon? Preserve your script while you can! I just wrote SUGAR over and over again and again with different variations of script and one print version - the cursive is emotive, perhaps even an old-fashioned emoticon?