THIS IS AN ARCHIVE OF EVERYTHING KIOSK HAS COLLECTED. TO MEET THE DIGITAL, WE HAVE A PHYSICAL, CURRENTLY IN STORAGE IN NEW YORK. NOTHING YOU SEE HERE IS FOR SALE. PLEASE USE AS A REFERENCE AND AN INSPIRATION AND PLEASE WRITE US IF YOU HAVE ANY QUESTIONS OR INFORMATION TO SHARE.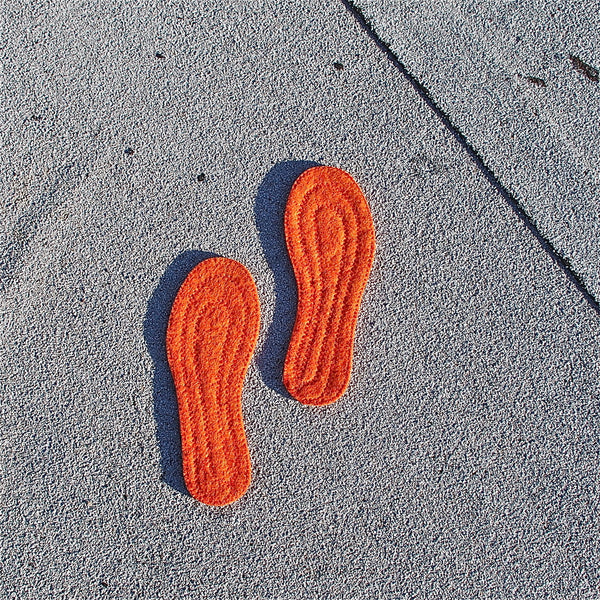 Felt Shoe Inserts
Sizes and Colors Vary
Felt
Sweden
When walking in nature it is important to keep two things warm - the feet and the head. Cold passes through the feet and up the body creating chill. Stop the chill with felt shoe inserts and walk carefully in nature. In order to enjoy the outdoors, I need to be warm. When I discovered felt shoe inserts, I found I never felt nature like this before. Made by hand in Sweden, my original pair has lasted me 7 years thus far. Once a year, I soak them in cool, soapy water, press the water through, squeeze them out and hang them dry, preferably in the sun. Refreshed!