THIS IS AN ARCHIVE OF EVERYTHING KIOSK HAS COLLECTED. TO MEET THE DIGITAL, WE HAVE A PHYSICAL, CURRENTLY IN STORAGE IN NEW YORK. NOTHING YOU SEE HERE IS FOR SALE. PLEASE USE AS A REFERENCE AND AN INSPIRATION AND PLEASE WRITE US IF YOU HAVE ANY QUESTIONS OR INFORMATION TO SHARE.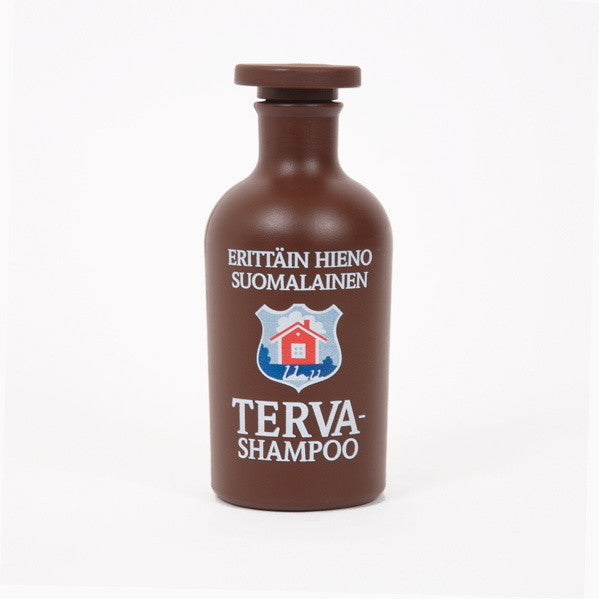 Erittain Hieno Tar Shampoo
6" x 2.5"
FINLAND
Forget the sauna bucket, this is the thing found in every Finnish sauna since 1975 and like a good sauna, it smells like tar too. Tar comes from a variety of sources. Finnish tar is derived from wood and it is used in everything from shampoo to candies. Wood tar is microbicidal, meaning it flights viruses or bacteria; in that respect, this shampoo is helpful in remedying dandruff. Given the amount of forests in Finland, one can imagine tar has a long history; it was the country's first export. The smell of tar will forever remind me of a smoke sauna we took one evening. Pitch dark inside and smelling of tar from the smoke, I walked into the darkness and sweated it out with 6 other women on a platform raised 7 feet off the ground, for two hours, on and off; for two days afterward I smelled of tar, smoking….primitive, tar.