THIS IS AN ARCHIVE OF EVERYTHING KIOSK HAS COLLECTED. TO MEET THE DIGITAL, WE HAVE A PHYSICAL, CURRENTLY IN STORAGE IN NEW YORK. NOTHING YOU SEE HERE IS FOR SALE. PLEASE USE AS A REFERENCE AND AN INSPIRATION AND PLEASE WRITE US IF YOU HAVE ANY QUESTIONS OR INFORMATION TO SHARE.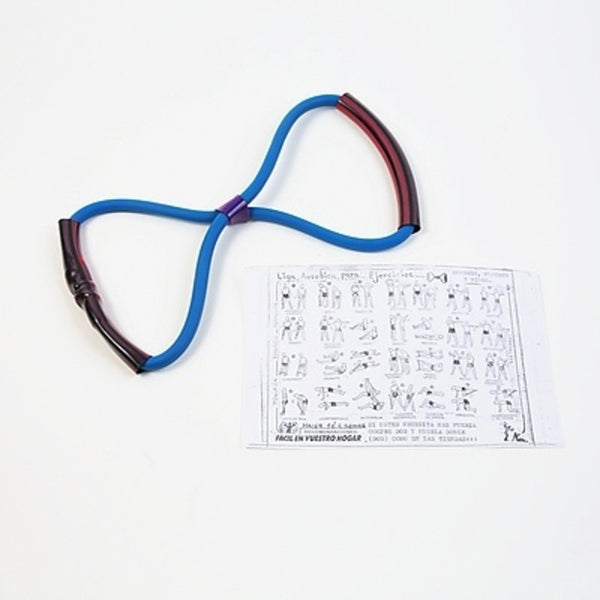 Elastic Exercise Tool
13" x 6"
Rubber & Vinyl
MEXICO
All around every market in Mexico City one finds people loaded up with things they are selling. Sometimes they carry the objects on their backs, wrapped in a rebozo or tucked in a basket, but often enough they load up their arms. A huge variety of goods will run up and down like jewelry. This man not only had his arms lined with the exercise tool but he was simultaneously demonstrating it as well, it was a real sight. Can you imagine a burly Mexican man working out with one of these while covered in 40 pieces of them, in the middle of one of the most hectic markets in Mexico on a Sunday? It was pure madness and I knew I needed to have one and talk to him... I was really pleased to find out he provides instructions, a true believer, and he makes them himself, yes, a true inventor! So no worries, you'll have instructions so you will know what to do.