THIS IS AN ARCHIVE OF EVERYTHING KIOSK HAS COLLECTED. TO MEET THE DIGITAL, WE HAVE A PHYSICAL, CURRENTLY IN STORAGE IN NEW YORK. NOTHING YOU SEE HERE IS FOR SALE. PLEASE USE AS A REFERENCE AND AN INSPIRATION AND PLEASE WRITE US IF YOU HAVE ANY QUESTIONS OR INFORMATION TO SHARE.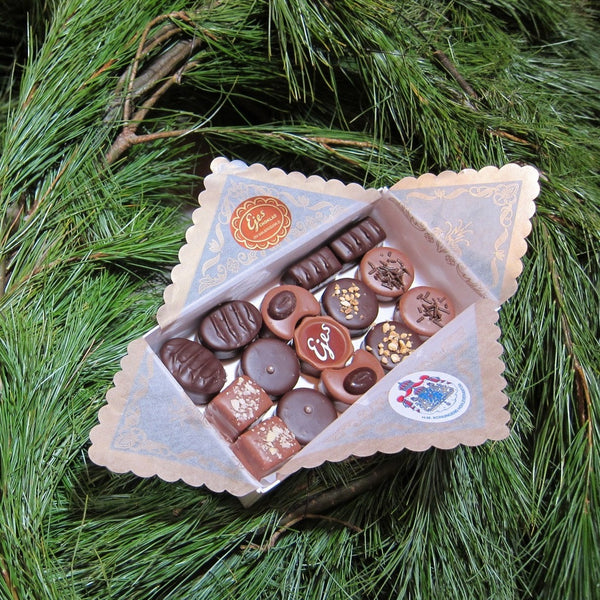 Ejes Chocolate
6.5" x 3.5"
Cocoa, Sugar, Nuts, Milk...& the candy-works.
SWEDEN
In Sweden there are really only three chocolates if you ask the natives: Marabou, Fazer and Ejes. Marabou and Fazer are the large factories that compete with each other. Fazer is even Finnish, not Swedish, but Swedes tend to think everything good must be Swedish. Ejes however is very Swedish - Stockholmian even - and is one of the few manufacture-next-to-the-shop-next-door left in Stockholm. The chocolate is as excellent as you expect, something even the Royals of Sweden have realized - they too sneak in to Ejes for a cocoa plus sugar fix! Ejes was established in 1923 and is a purveyor to the Royal Court of Sweden. Here is a mixed box, delivered as shown, containing a selection they are famous for.