THIS IS AN ARCHIVE OF EVERYTHING KIOSK HAS COLLECTED. TO MEET THE DIGITAL, WE HAVE A PHYSICAL, CURRENTLY IN STORAGE IN NEW YORK. NOTHING YOU SEE HERE IS FOR SALE. PLEASE USE AS A REFERENCE AND AN INSPIRATION AND PLEASE WRITE US IF YOU HAVE ANY QUESTIONS OR INFORMATION TO SHARE.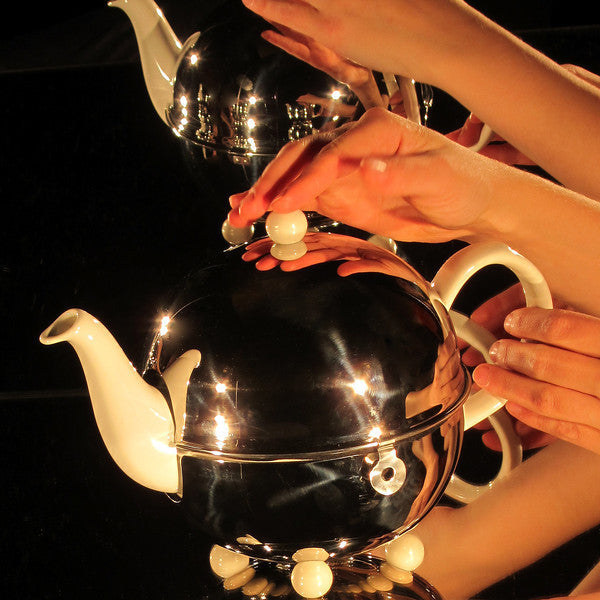 Dutch Teapot
s: 10" x 6.5" x 6.5", 0.9 l. l: 11" x 7.5" x 7.5", 1.3 l. 
Steel, Felt & Ceramic
THE NETHERLANDS
The Vredenbregt house in Rotterdam must have one of these. Note the felt insulation that wraps around the ceramic pot which sits inside the metal holder. Wait, wait. The ceramic pot sits inside the metal holder, which is lined in wool felt to keep the ceramic pot, and therefore the tea, warm? CONFUSED? I AM TOO. But, I'm dazzled. Comes in two sizes - the large is better for long, rainy day conversations and the small for a quick morning fix.