THIS IS AN ARCHIVE OF EVERYTHING KIOSK HAS COLLECTED. TO MEET THE DIGITAL, WE HAVE A PHYSICAL, CURRENTLY IN STORAGE IN NEW YORK. NOTHING YOU SEE HERE IS FOR SALE. PLEASE USE AS A REFERENCE AND AN INSPIRATION AND PLEASE WRITE US IF YOU HAVE ANY QUESTIONS OR INFORMATION TO SHARE.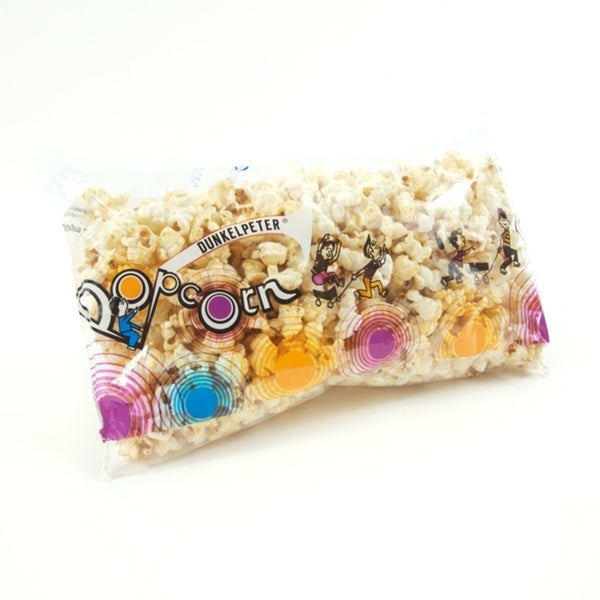 Dunkel Peter Popcorn
12" x 7" x 2.5"
Corn, Sugar & Vegetable Oil
GERMANY
Added into the collection entirely for the packaging, not for the contents, although the popcorn is yummy too. The graphics were designed in the 1950s by the mother of the family-owned firm - she told us it was inspired by her son. The more I look at things and the more things I notice, the more I realize how old faithful packaging really does stand out from contemporary design. It's the trick!