THIS IS AN ARCHIVE OF EVERYTHING KIOSK HAS COLLECTED. TO MEET THE DIGITAL, WE HAVE A PHYSICAL, CURRENTLY IN STORAGE IN NEW YORK. NOTHING YOU SEE HERE IS FOR SALE. PLEASE USE AS A REFERENCE AND AN INSPIRATION AND PLEASE WRITE US IF YOU HAVE ANY QUESTIONS OR INFORMATION TO SHARE.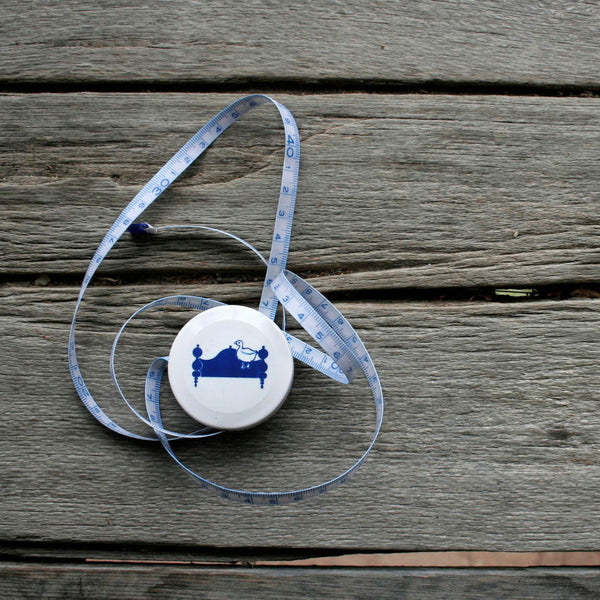 Duck Tape Measure
2" x .5, 150 cm long
Plastic & PVC
COLOMBIA
When Chris told me that they use the metric system in Colombia I was not surprised. I mean, how can you be when, according to the CIA World Factbook, 95% of the world uses the metric system. Yet, when faced with metric measurements, Americans are always like - what? huh? why? Total confusion. Using metric has some real advantages. For example - fractions - in the world of metrics, you don't use them. Exactitude - it's a lot easier to get down to 150 mm than 5.90 inches. The same goes for scale - what can you visualize better? That 150 mm is 15 cm or 5.9 inches is "about" half a foot? All you folks in the United States should take a stand and start using metric, you'll find your life is much easier. I bet when I go to Colombia more than a few people will tell me how much they like the metric system. All over the world people are saying this. The duck references the sound the tape makes as you pull it in and out. The sofa references...?