THIS IS AN ARCHIVE OF EVERYTHING KIOSK HAS COLLECTED. TO MEET THE DIGITAL, WE HAVE A PHYSICAL, CURRENTLY IN STORAGE IN NEW YORK. NOTHING YOU SEE HERE IS FOR SALE. PLEASE USE AS A REFERENCE AND AN INSPIRATION AND PLEASE WRITE US IF YOU HAVE ANY QUESTIONS OR INFORMATION TO SHARE.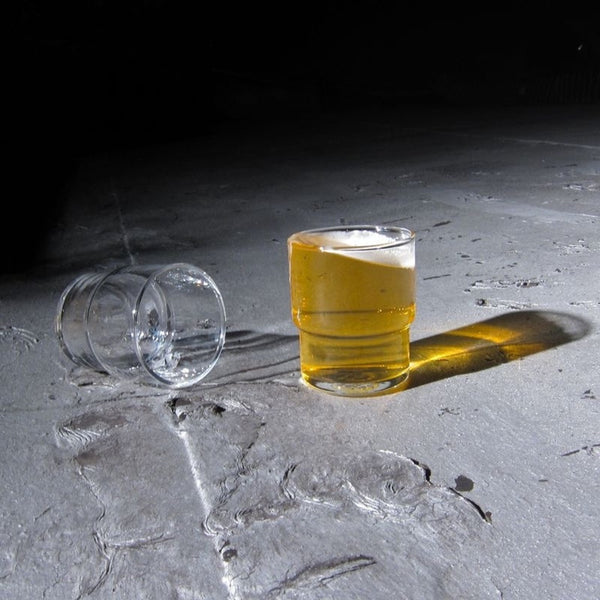 Japanese Drinking Glasses
Small: 2.5" x 3"
Large: 2.5" x 3.75"
Glass
JAPAN 
The HS - "Hard Strong" -
produced since 1967.
Comes in two sizes and was invented for the food service industry.
The best part is
they are stackable.
That way, if you are short on cabinet space, they pile up easy.
And if you do not have a cabinet
you can lean them into a corner and pile them to the ceiling.
Although this can make it difficult to get one down from the top
if the ceiling is in the way.
Every time I use one, I think of all the coffee shops in Tokyo and Kyoto,
with their brown on brown on brown interiors.
You know - pleather or leather furniture, pile carpets and smoky walls.
I always wonder if the brown is to send the message of coffee
loud and clear.