THIS IS AN ARCHIVE OF EVERYTHING KIOSK HAS COLLECTED. TO MEET THE DIGITAL, WE HAVE A PHYSICAL, CURRENTLY IN STORAGE IN NEW YORK. NOTHING YOU SEE HERE IS FOR SALE. PLEASE USE AS A REFERENCE AND AN INSPIRATION AND PLEASE WRITE US IF YOU HAVE ANY QUESTIONS OR INFORMATION TO SHARE.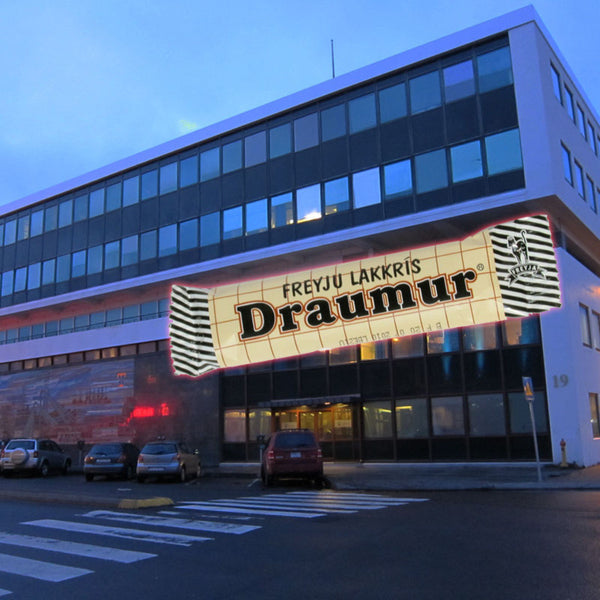 Draumur
6" x 1.5"
Sugar, Coco Butter, Wheat Flour, Cocoa Liquor, Licorice, Glucose Syrup, Vegetable Fat, Salt & Soya Lecithin
ICELAND
Draumur / Dream a little draumur / Dream for me. Anything called "Dream" and edible, I have to eat. Two licorice straws centered in a chocolate bar, the chocolate takes over and the licorice gives it a little kick. Unique.