THIS IS AN ARCHIVE OF EVERYTHING KIOSK HAS COLLECTED. TO MEET THE DIGITAL, WE HAVE A PHYSICAL, CURRENTLY IN STORAGE IN NEW YORK. NOTHING YOU SEE HERE IS FOR SALE. PLEASE USE AS A REFERENCE AND AN INSPIRATION AND PLEASE WRITE US IF YOU HAVE ANY QUESTIONS OR INFORMATION TO SHARE.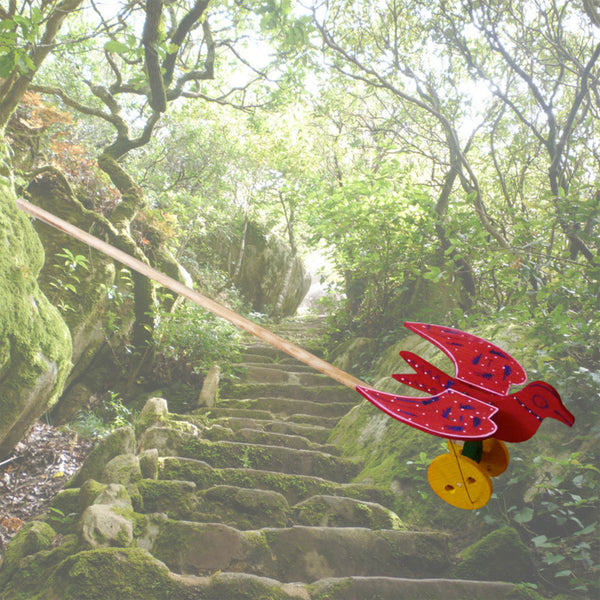 Dove on a Stick
30" x 7.25"
Wood, Non-Toxic Paint & Metal
PORTUGAL
If you want to see a young child get really excited with walking, please give them this toy or something similar. Unlike other walking toys that make less-than-pleasant sounds, all you hear from the dove-on-a-stick is a flap-flap of its wooden wings. It works well on smooth or rough surfaces, and really propels a child onward into the wilds of the world, living room, garden, etcetera. Handmade by a family-owned business - the same gang of two that produces our drums and tambourines.