THIS IS AN ARCHIVE OF EVERYTHING KIOSK HAS COLLECTED. TO MEET THE DIGITAL, WE HAVE A PHYSICAL, CURRENTLY IN STORAGE IN NEW YORK. NOTHING YOU SEE HERE IS FOR SALE. PLEASE USE AS A REFERENCE AND AN INSPIRATION AND PLEASE WRITE US IF YOU HAVE ANY QUESTIONS OR INFORMATION TO SHARE.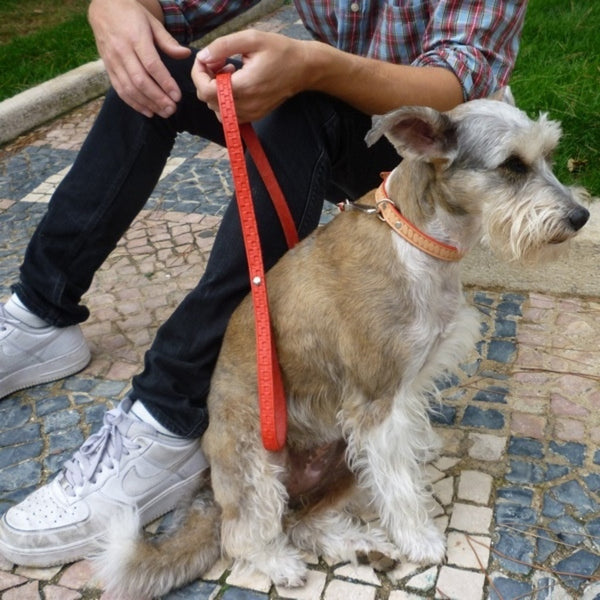 Dog Leash
.37" or .63" width x 42" long
Leather & Metal
PORTUGAL
Just how many Doggie-Delight stores are out there? Pampered Pooch? Right now we don't have a poochy to pampery but if I did I would for certain buy this cardinal-red lead. For years I have been trying to talk Marco into ADOPTING (not BUYING, please, everybody) a half-crazy terrier when we are in France. You know those nutty, medium-sized dogs with long, wiry hair who roam the streets in search of some merguez or camembert? We once met the sweetest guy doggie named Poupuce on a farm in France. Perhaps if I hang the leash by the door with our dog collar attached to it, Marco will finally break down this Christmas or the next and find me a little buddy!