THIS IS AN ARCHIVE OF EVERYTHING KIOSK HAS COLLECTED. TO MEET THE DIGITAL, WE HAVE A PHYSICAL, CURRENTLY IN STORAGE IN NEW YORK. NOTHING YOU SEE HERE IS FOR SALE. PLEASE USE AS A REFERENCE AND AN INSPIRATION AND PLEASE WRITE US IF YOU HAVE ANY QUESTIONS OR INFORMATION TO SHARE.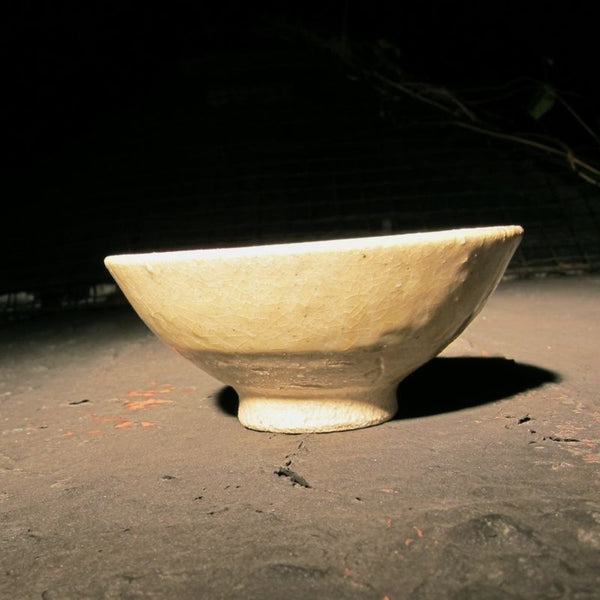 Cream Rice Bowl
5.5" x 2.5"
Stoneware
JAPAN
When I was in Japan
I often wondered while eating rice
and pouring instant green tea into my tea cup
and nibbling on my nori packet
and gazing at the Shibuya skyline -
how good is this?
Japanese breakfast.
I know Krispy Kreme has now left New York
and landed in Tokyo.
Donuts bring a novelty
but soon,
one day, the Japanese will get over it
and return to their rice in the morning.
Perhaps after H & H bagel lands too,
much to Mike's happiness,
and this rice bowl made by Yamanobe Takashi
will be waiting for them.
Until then...
I gaze out over my Krispy Kreme-free landscape
and eat rice.