THIS IS AN ARCHIVE OF EVERYTHING KIOSK HAS COLLECTED. TO MEET THE DIGITAL, WE HAVE A PHYSICAL, CURRENTLY IN STORAGE IN NEW YORK. NOTHING YOU SEE HERE IS FOR SALE. PLEASE USE AS A REFERENCE AND AN INSPIRATION AND PLEASE WRITE US IF YOU HAVE ANY QUESTIONS OR INFORMATION TO SHARE.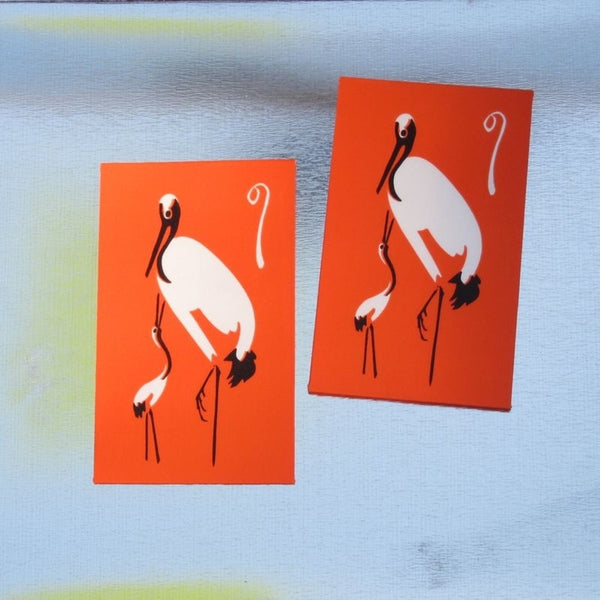 Crane Envelope Set
2.4" x 4"
Paper & Ink, Handprinted
JAPAN
Envelopes for giving money
to show your appreciation.
To give money alone
is too obvious
and also uncouth.
The Red-Crowned Crane in Japan
is a symbol of luck, longevity and fidelity.
It is as tall as me and
it is said to live for a 1,000 years.
In terms of the message it gives
when combined with money -
I feel this is very positive.