THIS IS AN ARCHIVE OF EVERYTHING KIOSK HAS COLLECTED. TO MEET THE DIGITAL, WE HAVE A PHYSICAL, CURRENTLY IN STORAGE IN NEW YORK. NOTHING YOU SEE HERE IS FOR SALE. PLEASE USE AS A REFERENCE AND AN INSPIRATION AND PLEASE WRITE US IF YOU HAVE ANY QUESTIONS OR INFORMATION TO SHARE.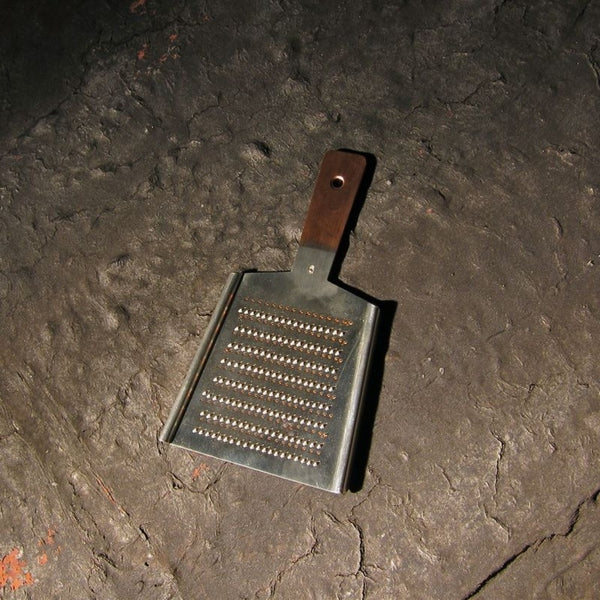 Copper Grater
4.25" x 7.5"
Copper
JAPAN
The problem with writing about these Japanese products is
everything is perfect,
because they are.
Like this grater
for ginger, horseradish, and daikon,
among a host of other things.
I like my graters fast and furious -
this is.
Each spike is hand-curved.