THIS IS AN ARCHIVE OF EVERYTHING KIOSK HAS COLLECTED. TO MEET THE DIGITAL, WE HAVE A PHYSICAL, CURRENTLY IN STORAGE IN NEW YORK. NOTHING YOU SEE HERE IS FOR SALE. PLEASE USE AS A REFERENCE AND AN INSPIRATION AND PLEASE WRITE US IF YOU HAVE ANY QUESTIONS OR INFORMATION TO SHARE.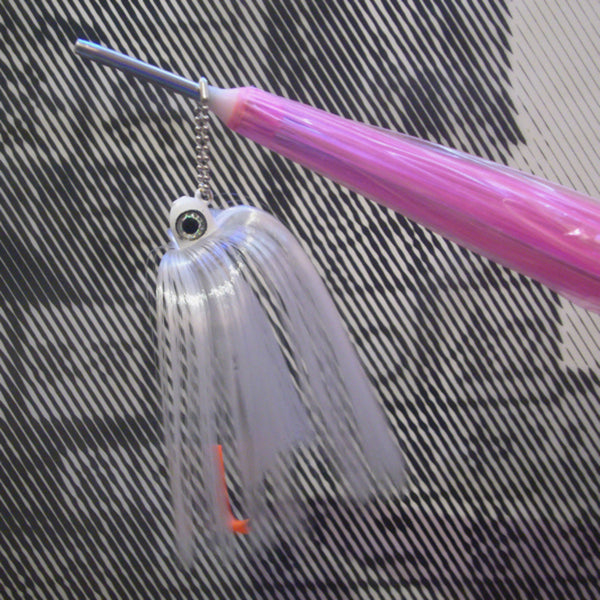 Coop's Jig: White Small
7" x 2.5"
Lead, Paint & Nylon
USA
I know nothing about fishing, but I do know something about objects and a little bit about art. These are a major work. Coop has been making his jigs for so many years that no one could tell me exactly when he got started. Used for trolling - which is when one or more fishing lines are baited and pulled behind a boat - they are primarily for catching striped bass and bluefish. These guys are made to look like squid and are painted to show up in deep water as the lines can be dropped 30-40 feet down. I am not sure if it is the eye or the hairdo that works on the fish, but it worked in catching my attention and Coop swears by them. Beyond making his jigs in the winter, he also teaches fly fishing courses in Edgartown - so if you are there, please look him up and say hi from us!