THIS IS AN ARCHIVE OF EVERYTHING KIOSK HAS COLLECTED. TO MEET THE DIGITAL, WE HAVE A PHYSICAL, CURRENTLY IN STORAGE IN NEW YORK. NOTHING YOU SEE HERE IS FOR SALE. PLEASE USE AS A REFERENCE AND AN INSPIRATION AND PLEASE WRITE US IF YOU HAVE ANY QUESTIONS OR INFORMATION TO SHARE.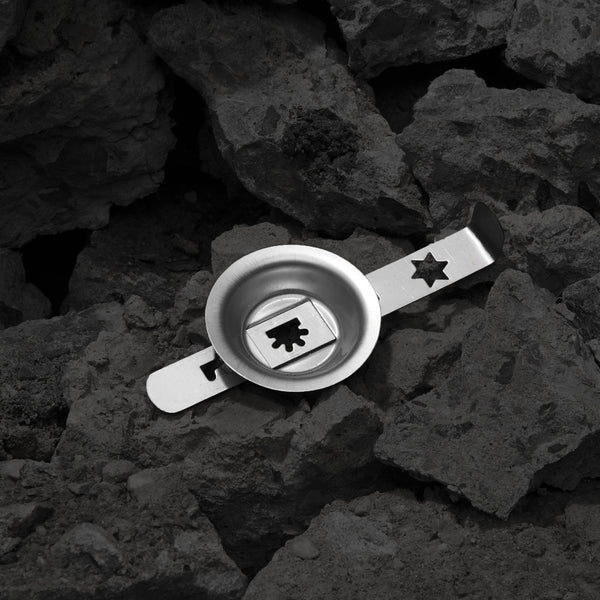 Kind-of Cookie Press
2.75"ø
Steel
ROMANIA
A cookie press that attaches onto a meat grinder? Cookie dough and meat eating? What kind of set up is this? Whoever thought of mixing sweets with meats unless you are making doggie biscuits or the like? As is the case in Romania, not everything is 100% clear. Straight off the bat, I need to tell you that every household in Romania has a meat grinder. And this object is a cookie press that is designed to fit onto a meat grinder to pump out the holiday cookies - not biscuits - but cookies. In Romania, I am told, cookies are what is made at home and biscuits are these really yummy things (I would say cookies) that are in boxes at the corner kiosk (not our shop, but the local store). Like penny candy, the person behind the counter fills up a bag of whatever cookie/biscuit you ask for. Two of this, a few of that, and all of them are equally divine. The fact that a meat grinder is used as a cookie press is slightly disturbing to me - honestly, I found it to be an interesting object, but I am not sure how many of these we are going to sell. Prove me wrong.