THIS IS AN ARCHIVE OF EVERYTHING KIOSK HAS COLLECTED. TO MEET THE DIGITAL, WE HAVE A PHYSICAL, CURRENTLY IN STORAGE IN NEW YORK. NOTHING YOU SEE HERE IS FOR SALE. PLEASE USE AS A REFERENCE AND AN INSPIRATION AND PLEASE WRITE US IF YOU HAVE ANY QUESTIONS OR INFORMATION TO SHARE.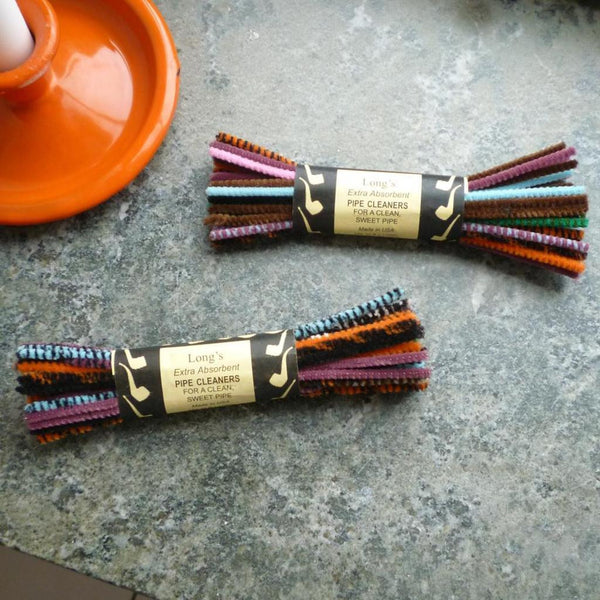 Colored Pipe Cleaners
6" long
Nylon & Wire
USA
The pipe cleaner was invented by John Harry Stedman & Charles Angel in Rochester, New York in the early 1900s. BJ Long purchased the company 66 years ago and has been making pipe cleaners ever since. When I first saw these I thought to myself, without thinking, "Oh, look at that - those are cute!" Upon closer examination, I stand by the spirit of my original appraisal. Use the white ones for cleaning your pipe and check out all the gunk that did not make it into your lungs. Use the colored ones when you want to impress (think: colored Nat Sherman Fantasia cigarettes when you were in high school) or do something funky! Any old pipe cleaner can clean a pipe. This one makes it "sweet" too!