THIS IS AN ARCHIVE OF EVERYTHING KIOSK HAS COLLECTED. TO MEET THE DIGITAL, WE HAVE A PHYSICAL, CURRENTLY IN STORAGE IN NEW YORK. NOTHING YOU SEE HERE IS FOR SALE. PLEASE USE AS A REFERENCE AND AN INSPIRATION AND PLEASE WRITE US IF YOU HAVE ANY QUESTIONS OR INFORMATION TO SHARE.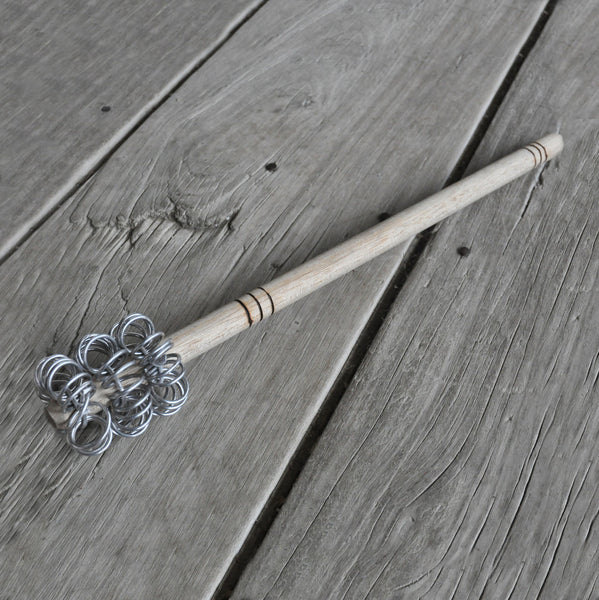 Colombian Whisk
14.5" x 2.25" x 2.25"
Wood & Steel
COLOMBIA
I have never been to Colombia, but my friend Chris has. As far as he knows, every household in Medellín has an aluminum pitcher and one of these whisks. Traditionally used for making hot chocolate, the whisk is spun between the palms of your hands inside the pitcher, atop the stove, until the mixture of warm milk and melted chocolate bar is nice and frothy. When I get one of these whisks, Chris is going to show me how to use it to make scrambled eggs in the morning.