THIS IS AN ARCHIVE OF EVERYTHING KIOSK HAS COLLECTED. TO MEET THE DIGITAL, WE HAVE A PHYSICAL, CURRENTLY IN STORAGE IN NEW YORK. NOTHING YOU SEE HERE IS FOR SALE. PLEASE USE AS A REFERENCE AND AN INSPIRATION AND PLEASE WRITE US IF YOU HAVE ANY QUESTIONS OR INFORMATION TO SHARE.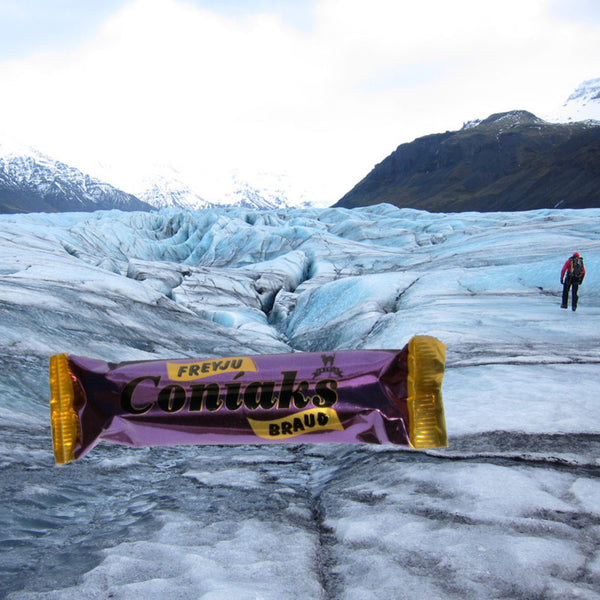 Cognac Bread
5.5" x 1.5"
Almond Paste, Sugar, Cocoa Butter, Cocoa Mass, Flavorings, Emulsifier & Invertase (may contain traces of nuts)
ICELAND
I like booze flavored candy, so I was excited by the idea of a cognac flavored marzipan bar. Light, medium-dark chocolate coating on top of an equally lightly divine cognac flavor. They got the balance down. Noshed on at the Salvation Army Guesthouse in Reykjavik while lying in bed. Afterwards, I heard the choir singing religious hymns downstairs, and, learning there was a strict no alcohol policy at the Guesthouse, I knew I had to rebel at least a little. Please don't spanky me hanky behind the reception! I assumed, since this candy is appropriate for children, the booze was only flavoring, not the real deal, and I didn't even get a buzz!